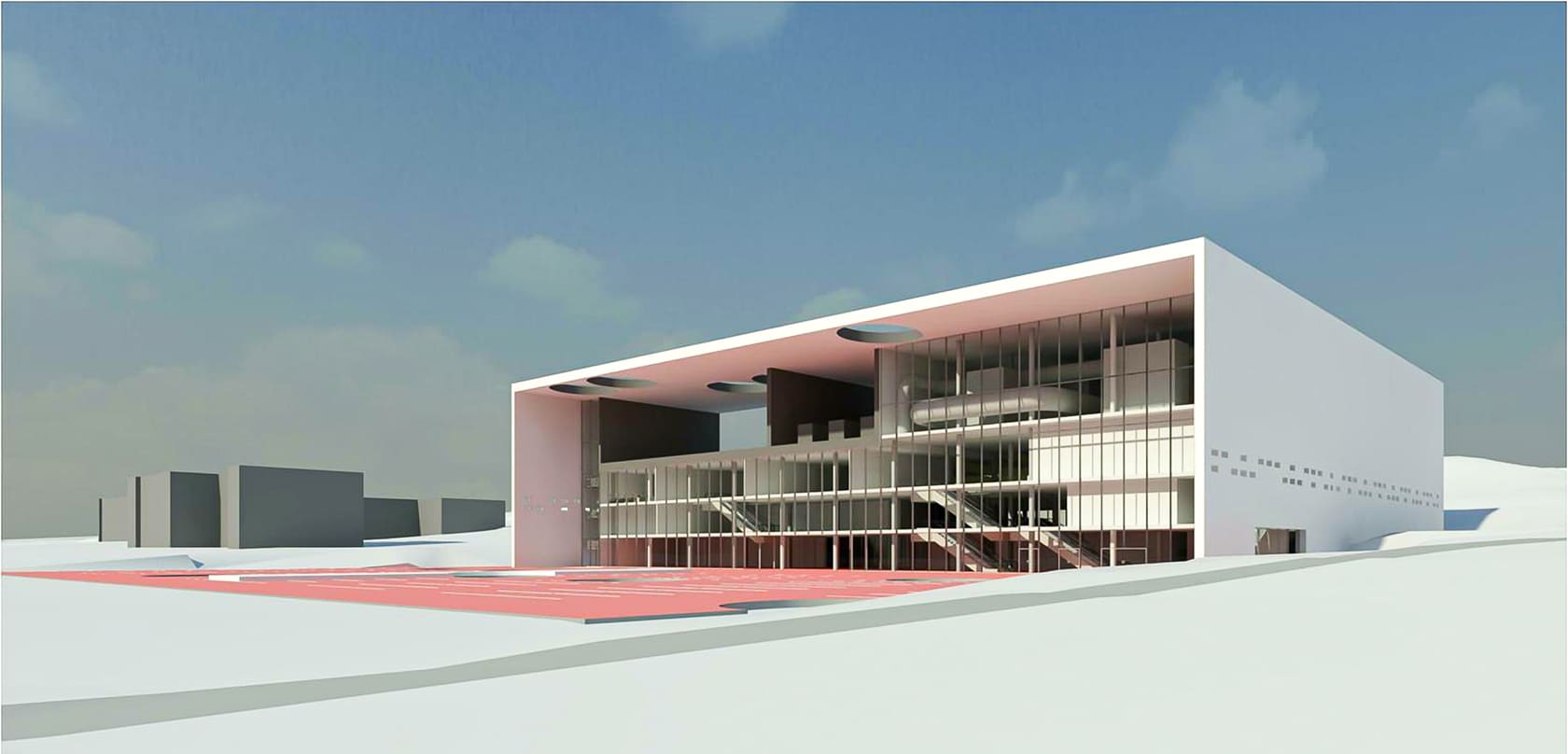 Lietuva
VILNIUS WELLNESS CENTRE
Par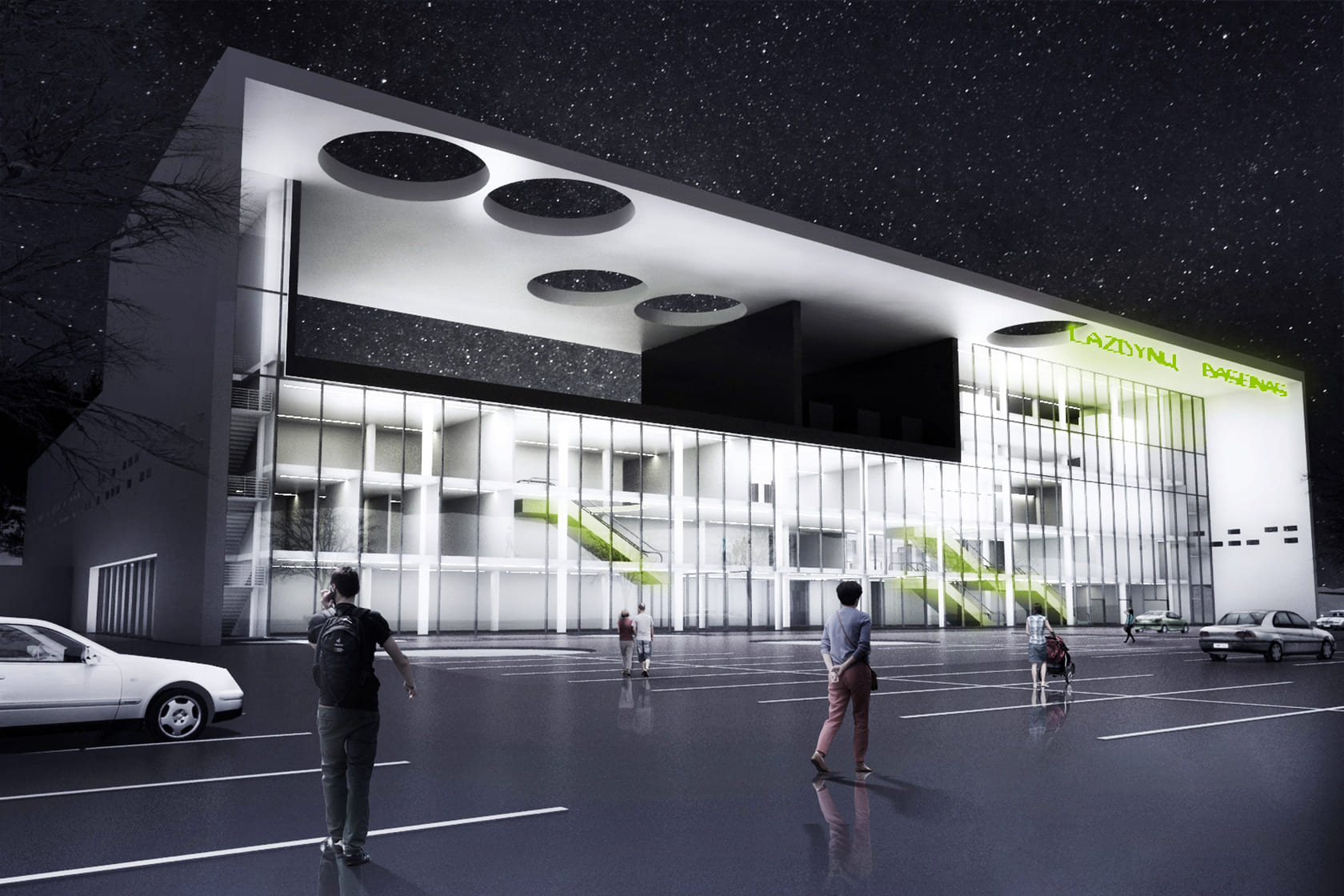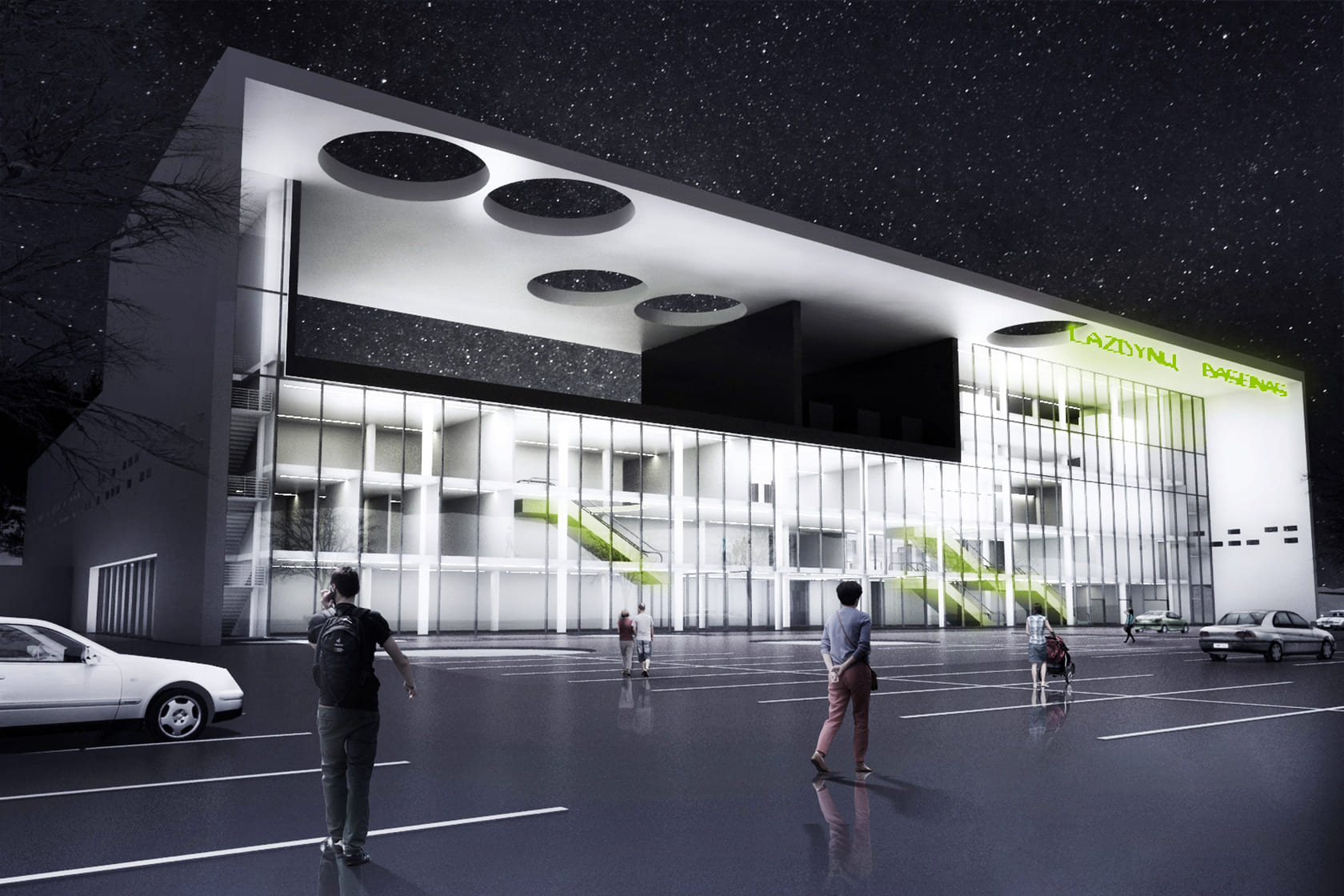 Project Brief
In 2014 our team started the wellness center design project in Vilnius, Lithuania. This modern architectural project with a total area of 7 000 m2 should become one of the best recreation centers in the region.
Project Details
A new energy-efficient multifunctional Vilnius wellness center Lazdynai with modern technical and visual solutions has been created on the site of the old wellness center. Apart from the futuristic architecture design of the low-rise building made of grey stone, we provided landscape design services: our team rationally used the space and added several sports fields with bleachers, a large number of trees and parking slots.
The pools are designed in accordance with the high international standards of the Swimming Federation in cooperation with FORMAL.
Project Outcomes
The wellness center design offered by REM PRO is an example of creation an ideal place for a community of people who want to leave their houses and offices and spend time on a retreat, relax and improve their health. 
About REM PRO
We are design professionals who are ready to take on projects of any profile: residential buildings, offices, schools, utility buildings and so on. According to the scale and purpose of the facility, we create the necessary infrastructure, as well as provide construction and specialized engineering services.
Tips
Pilna cikla projektēšana