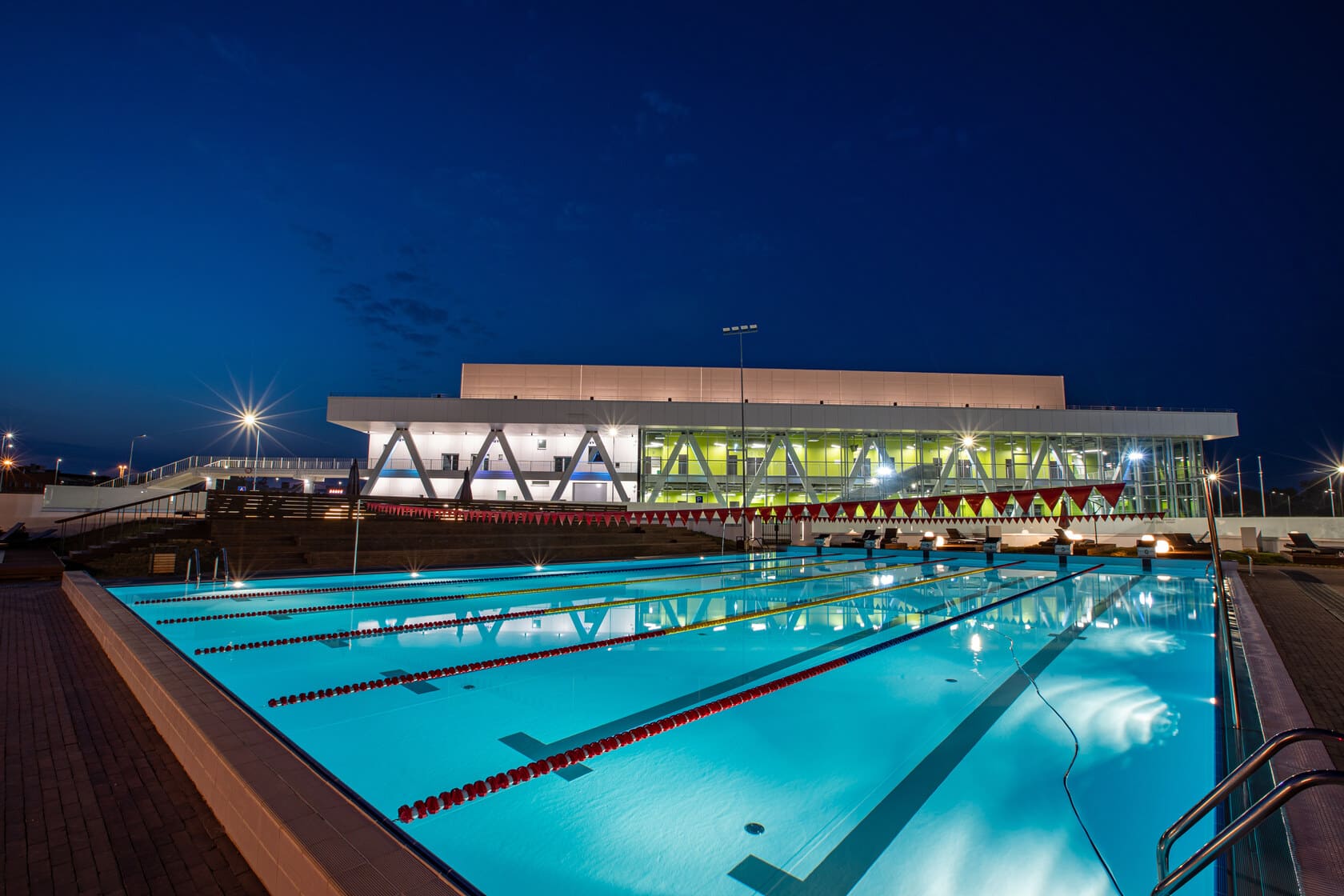 Latvija
REZEKNE OLYMPIC CENTRE OUTDOOR SWIMMING POOL
Par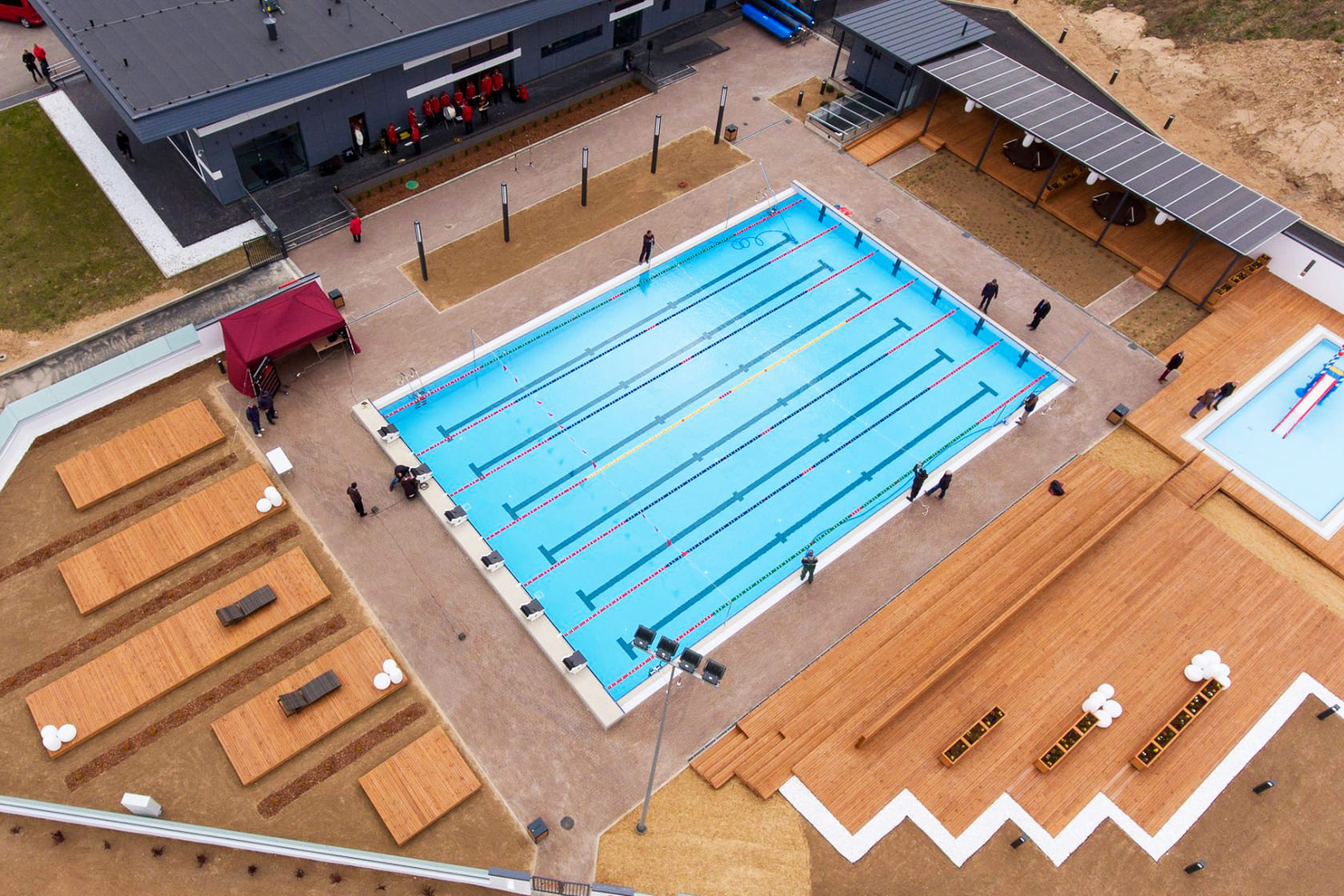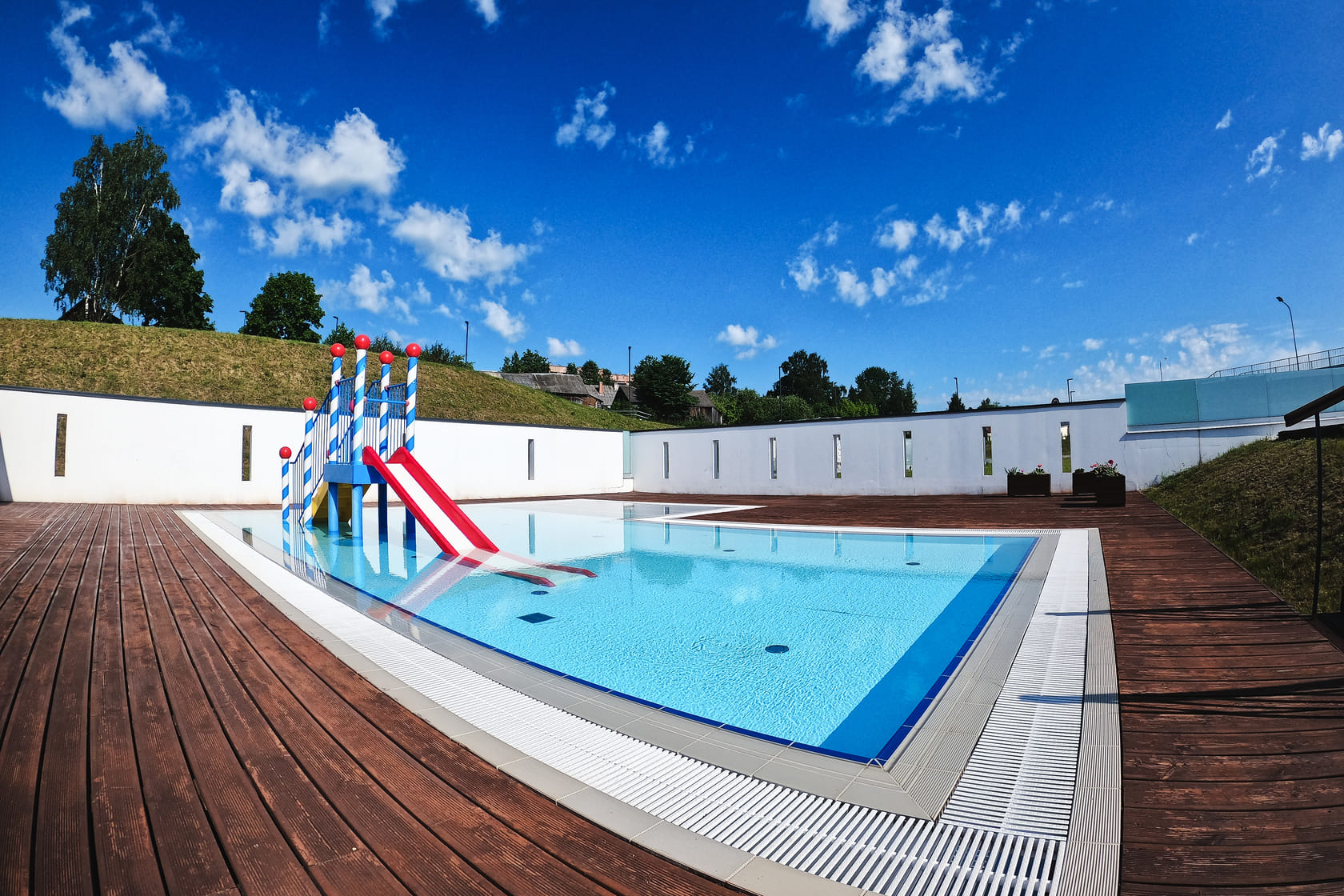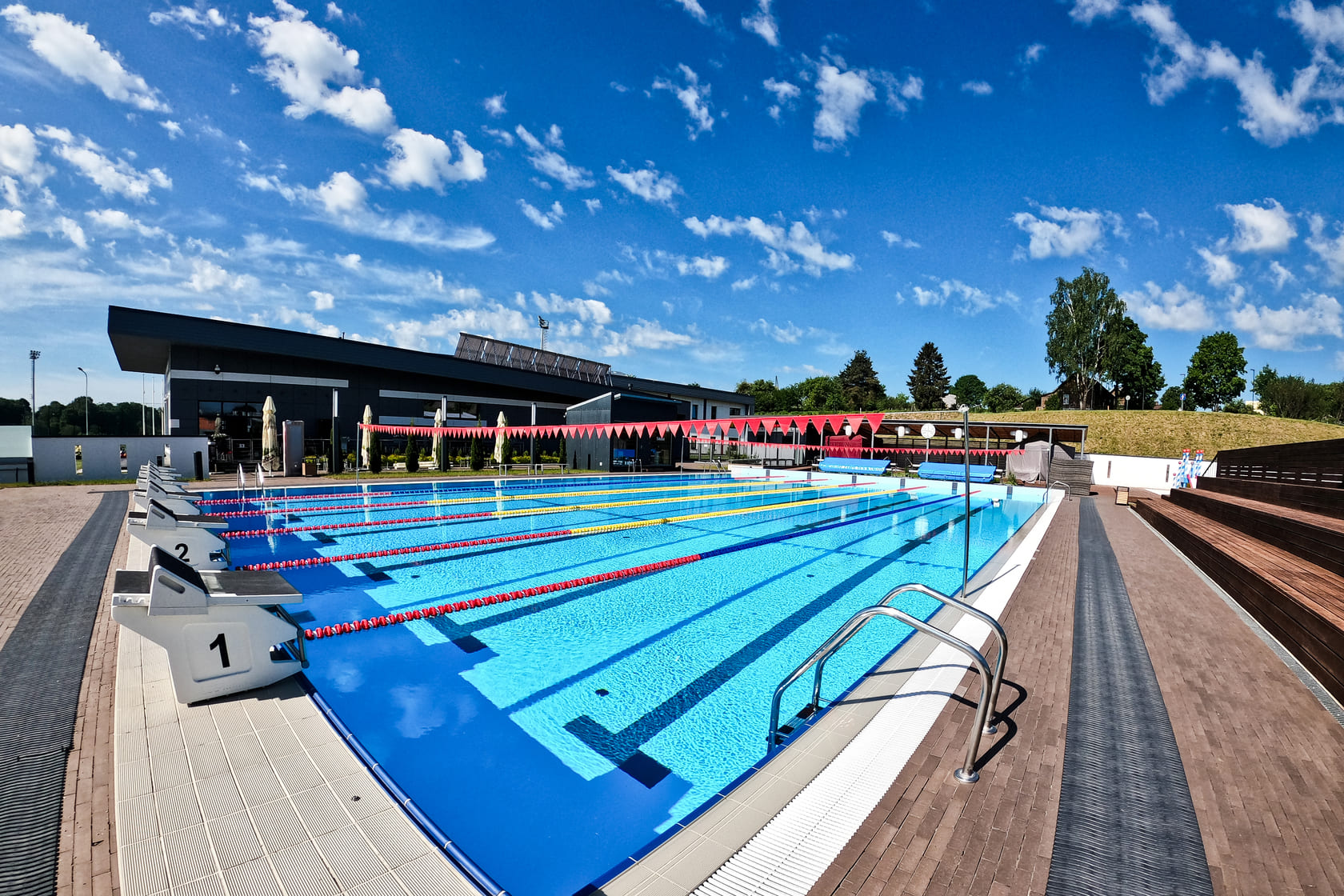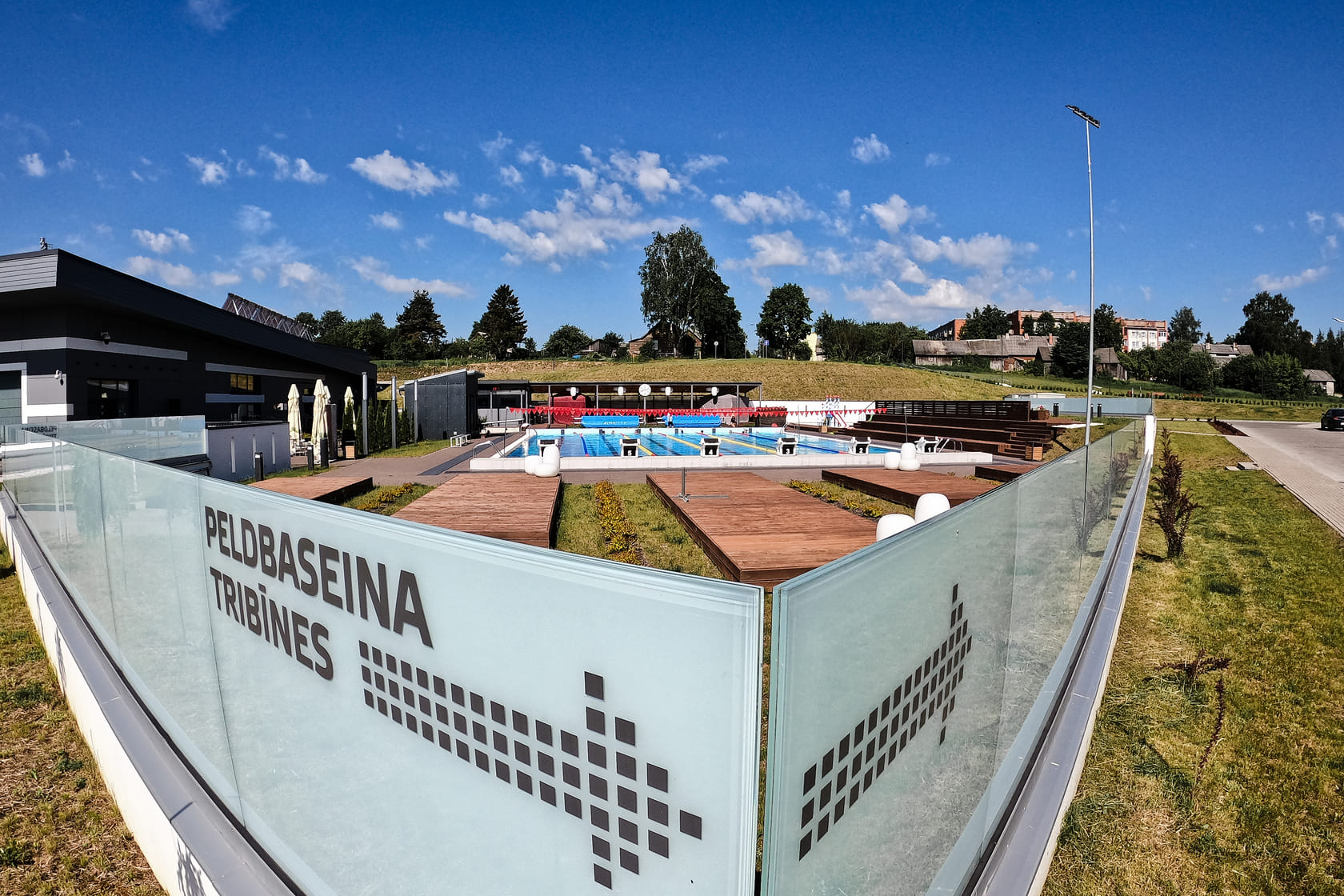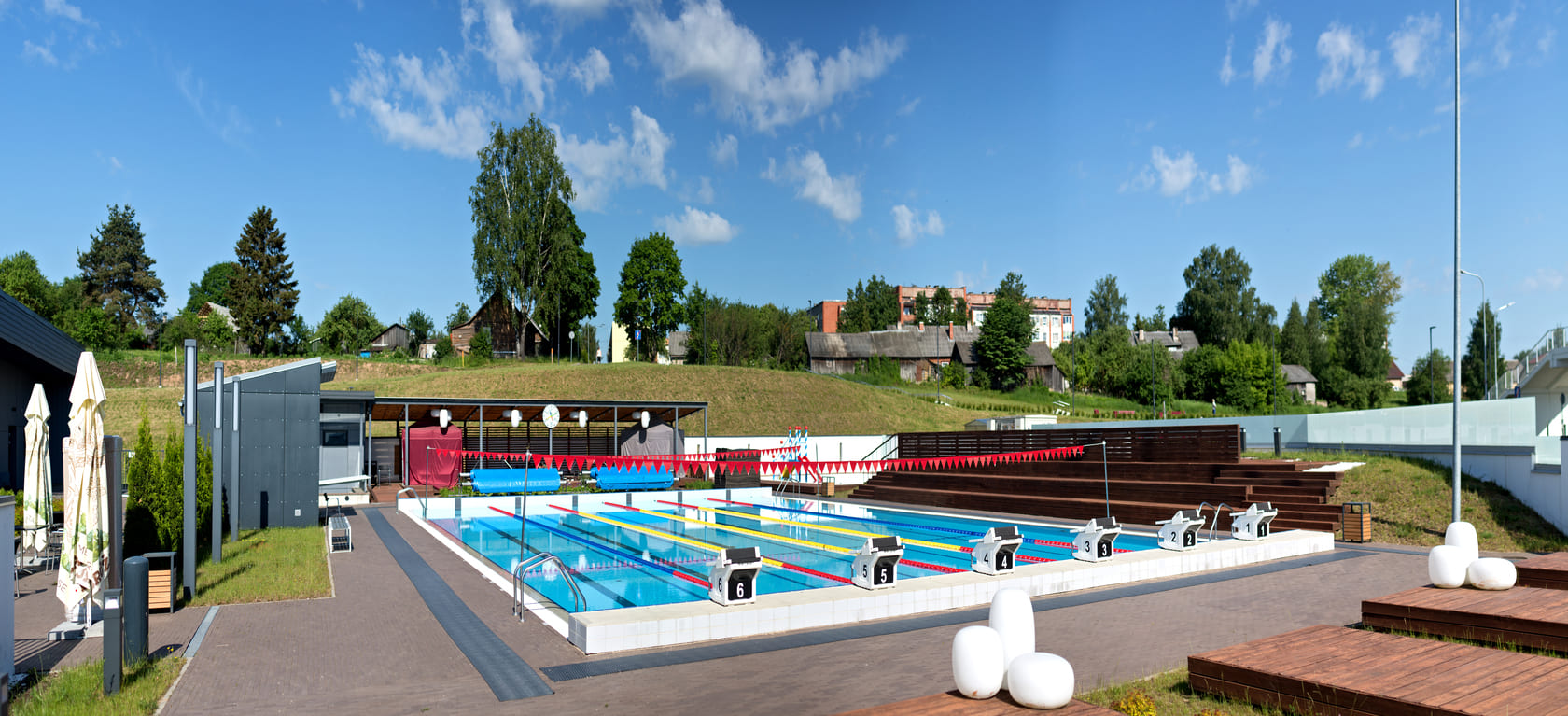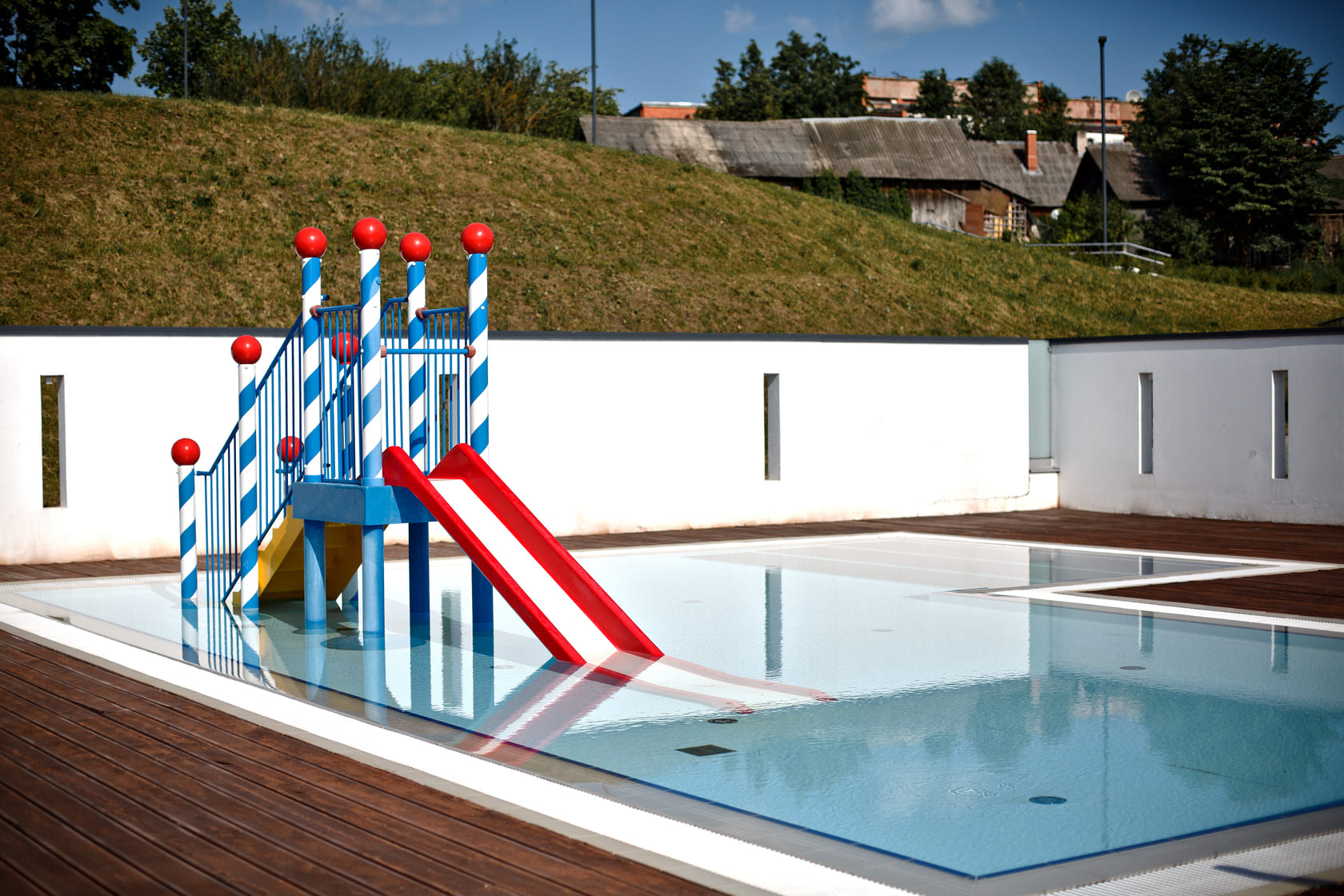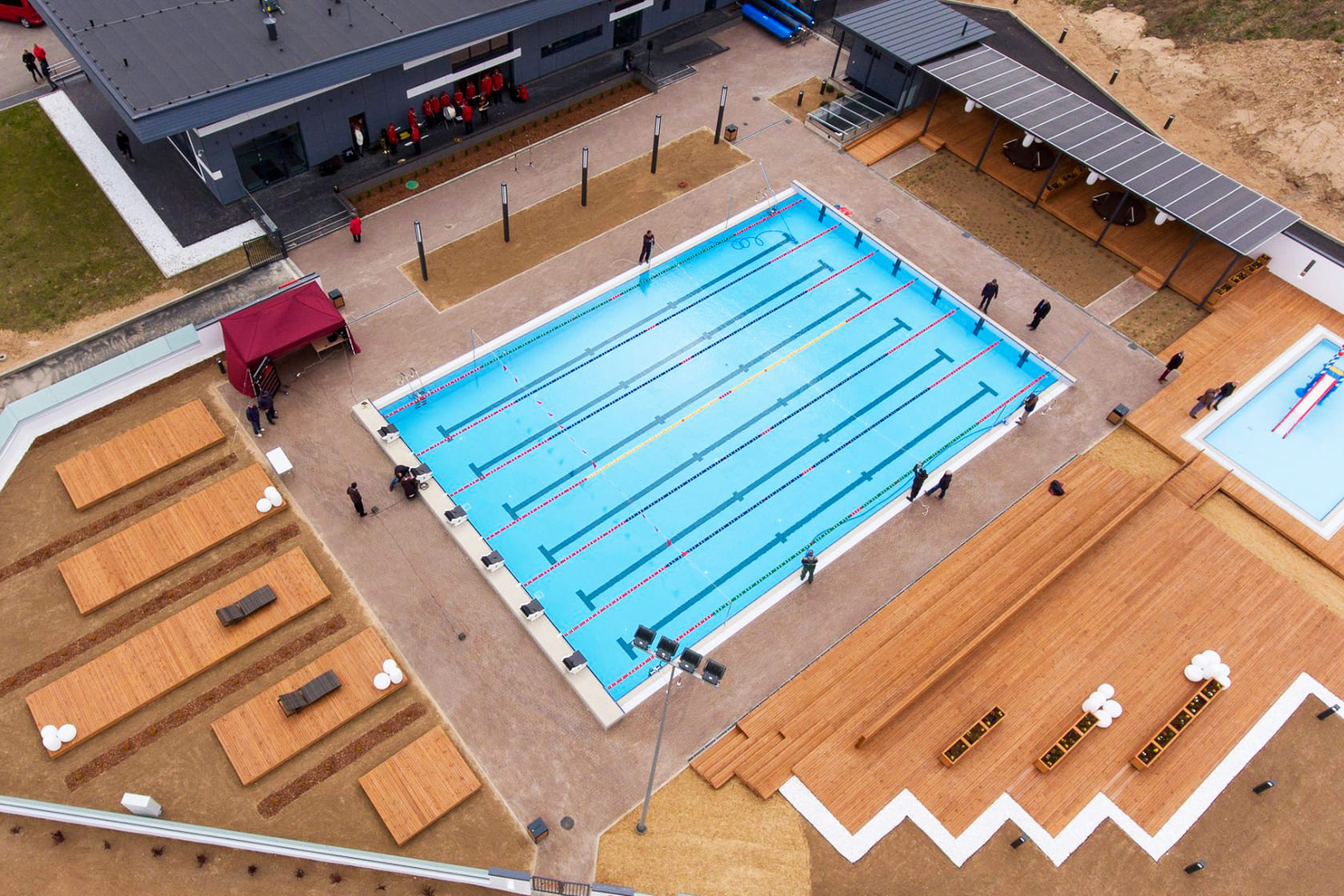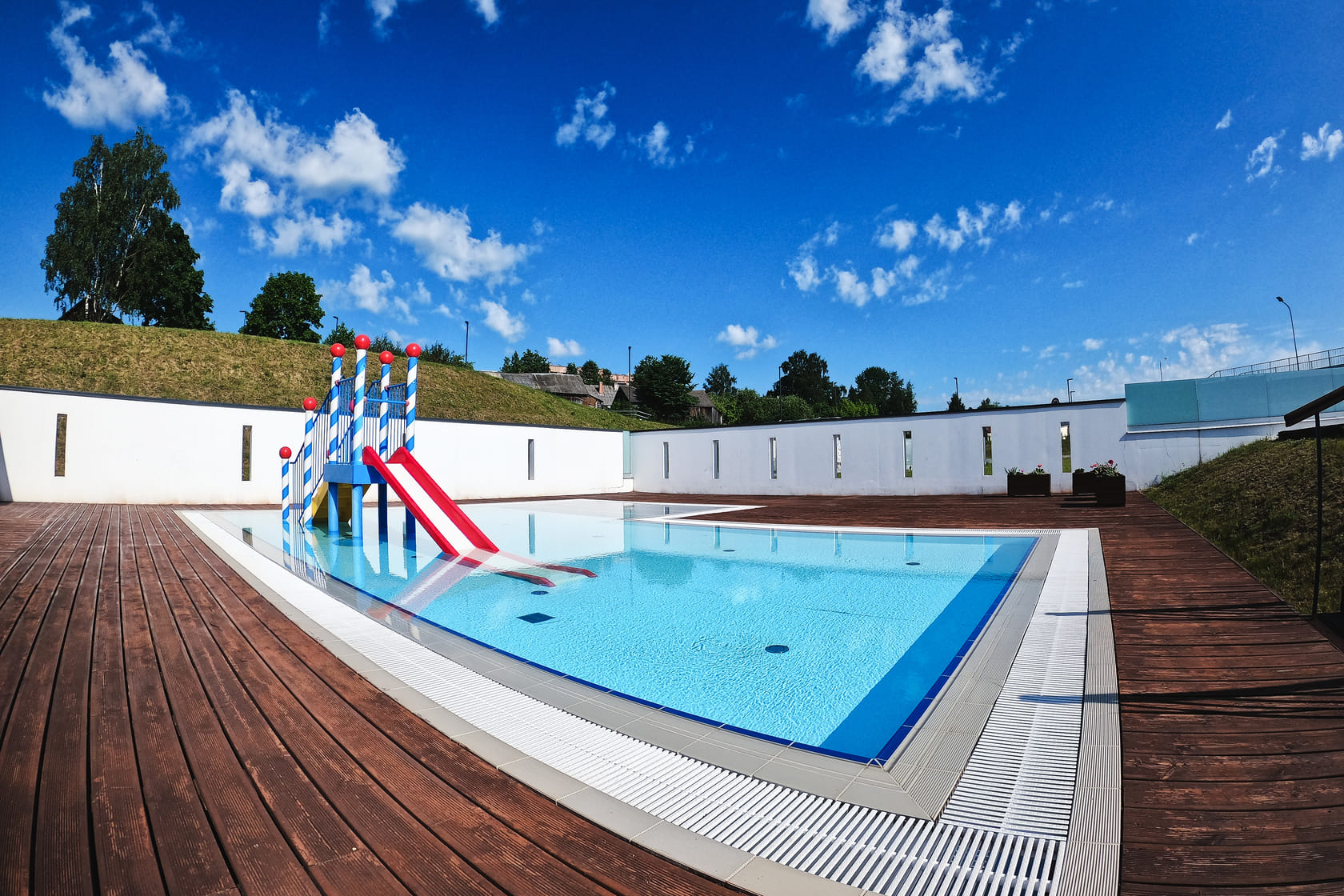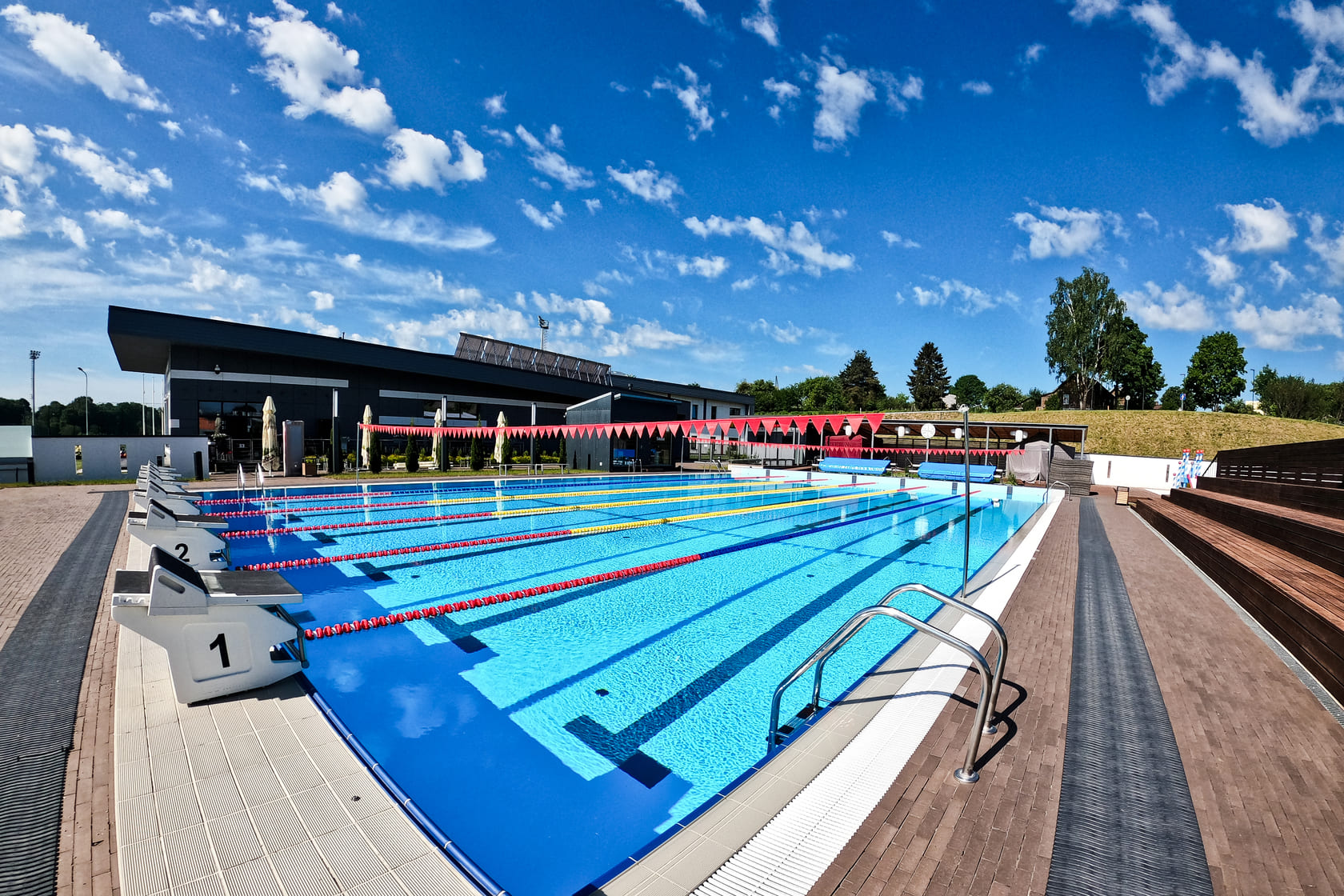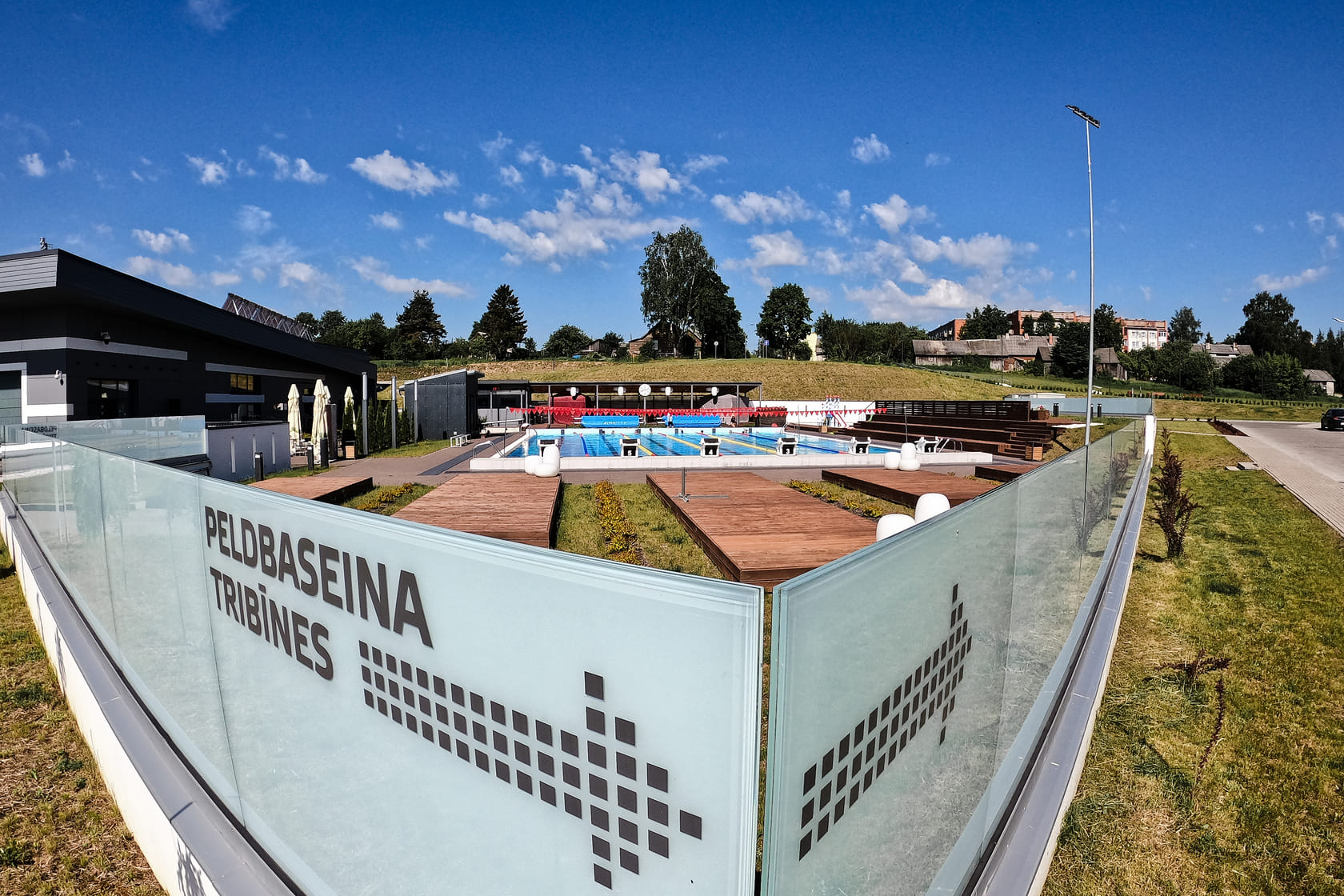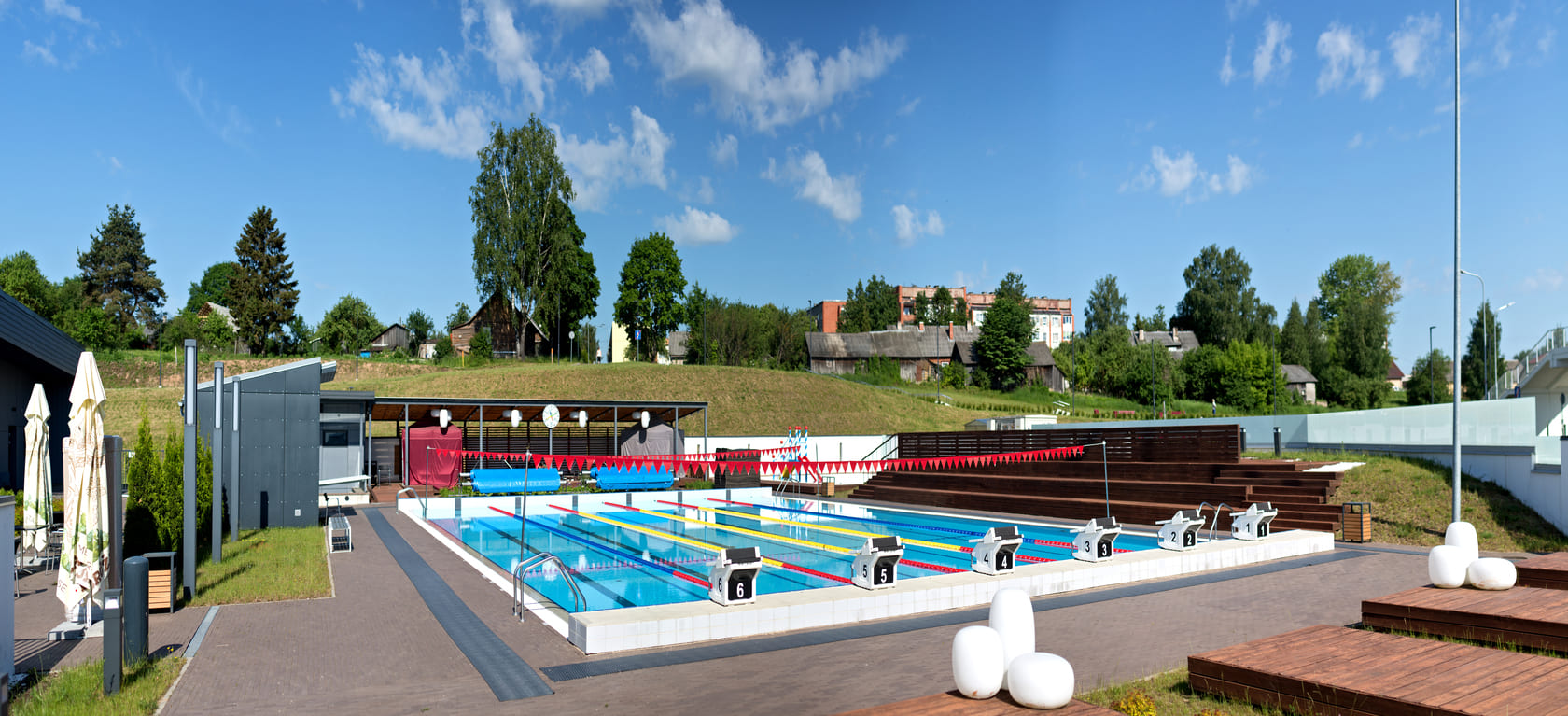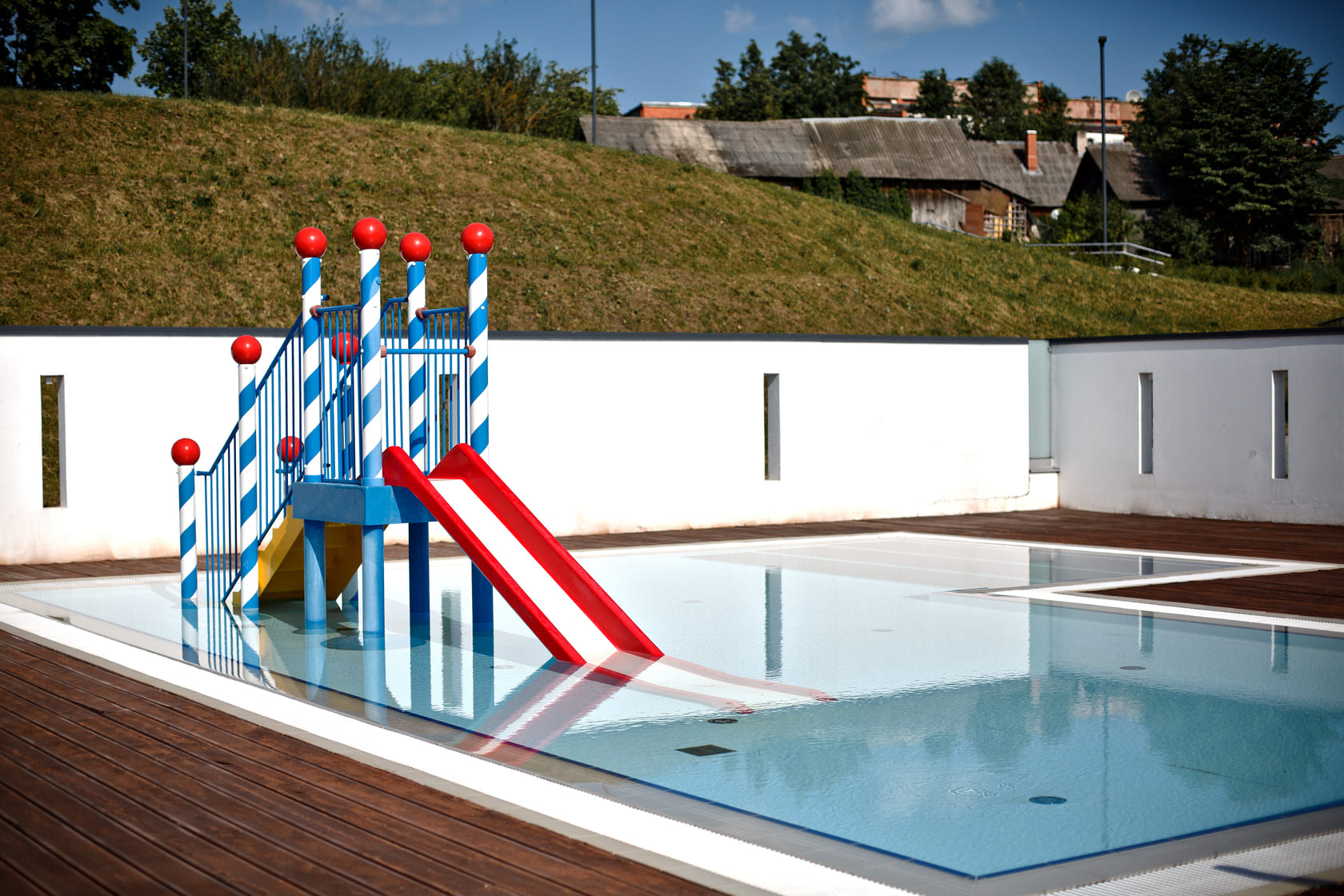 Design construction with two pools — a 16×25 m swimming pool and a 5×10 m wading pool for children— as well as spectator stands, a SPA area and a recreation area were implemented in the Rezekne Olympic centre. A wide terrace forms an area for passage from the building to the outdoor sports and recreation territory.
The large pool is oriented in the eastern-western direction, the starting platforms are situated in the eastern section. The pool depth varies between 1.3 and 2 m. A 3-4 m wide free area is paved around the pool.
The northern hill is intended for the construction of a step terrace for use as spectator stands during competitions and as a recreational area for the rest of the time. According to the design, the far corner is going to house a shallow pool for children, with water game facilities. The pool is 0.5 m. The platform around the pool is planked with oil-impregnated larch wood planks.
The eastern side is going to accommodate board platforms – terraces for sun beds. These will be separated with linear belts of low shrubs. The designed SPA area, two terraces with SPA baths, will be situated in the western section, near the slope. The pool structure (bath) is going to be made of monolithic reinforced concrete, inner finish – special 1.5 mm thick reinforced film for swimming pools. Both pools will be fitted with a bypass water circulation system. Pool edges are going to be finished with special non-glazed frost-resistant ceramic elements with a finger groove. The pool facility will also be accessible for the physically impaired.
Tips
Pilna cikla projektēšana