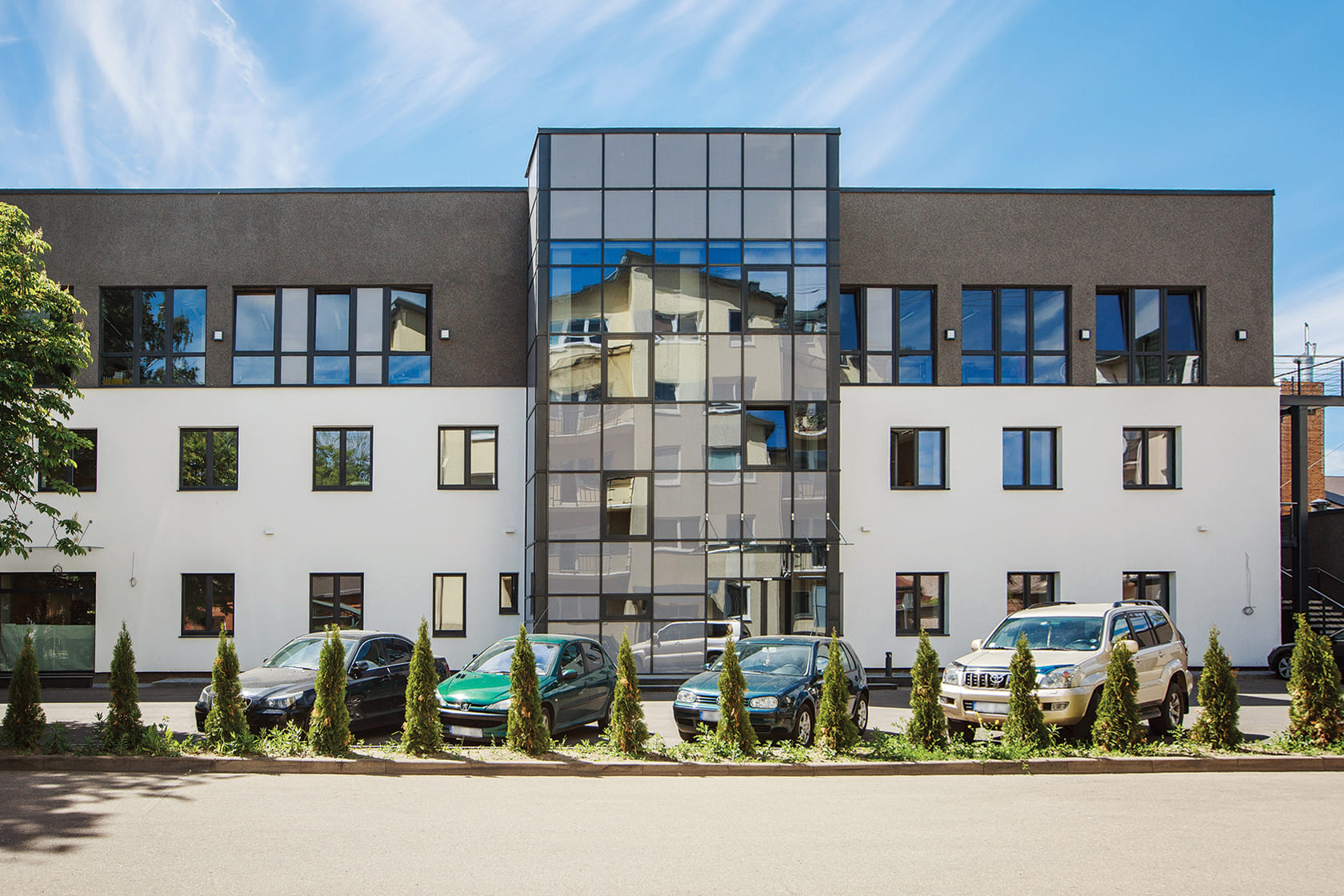 About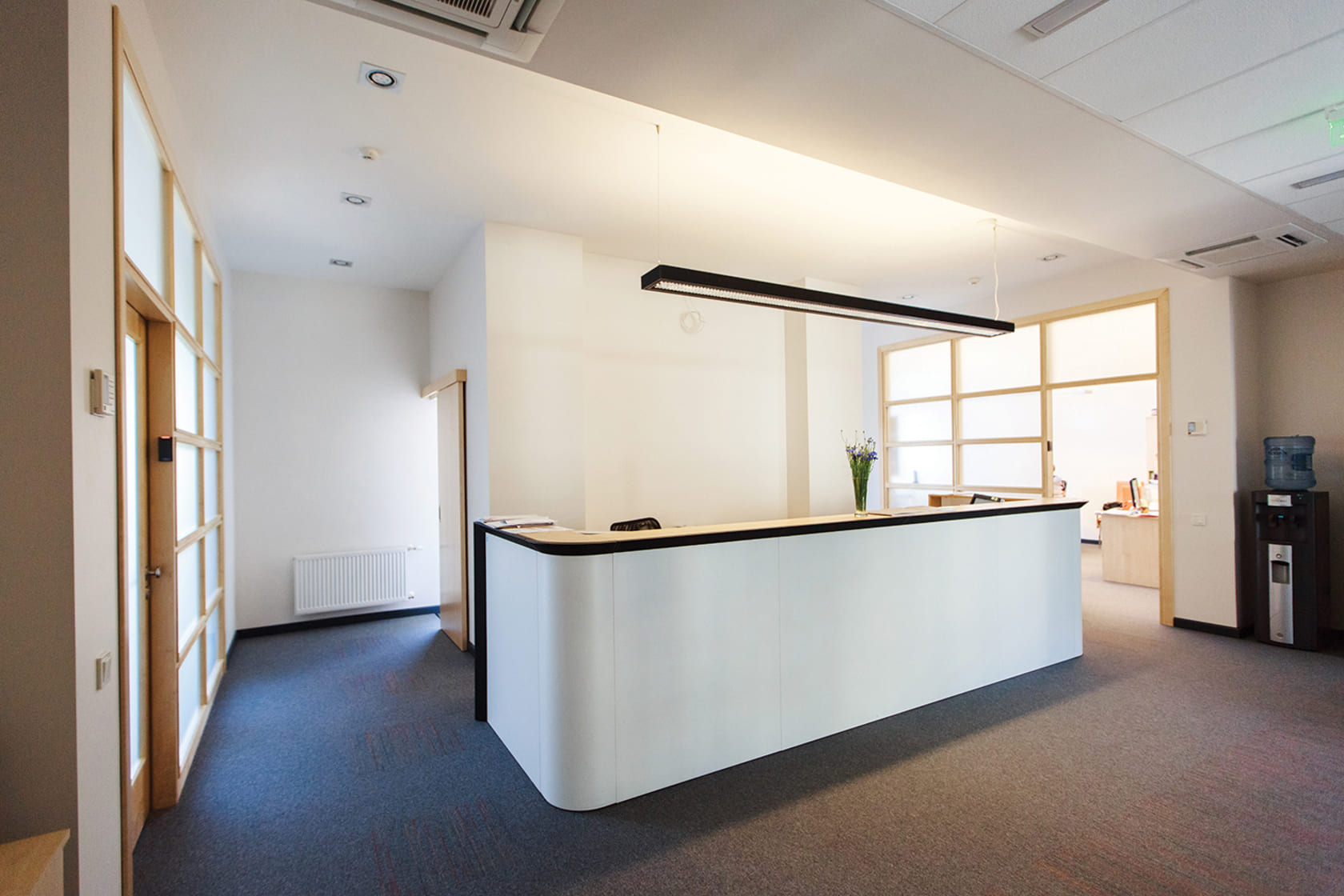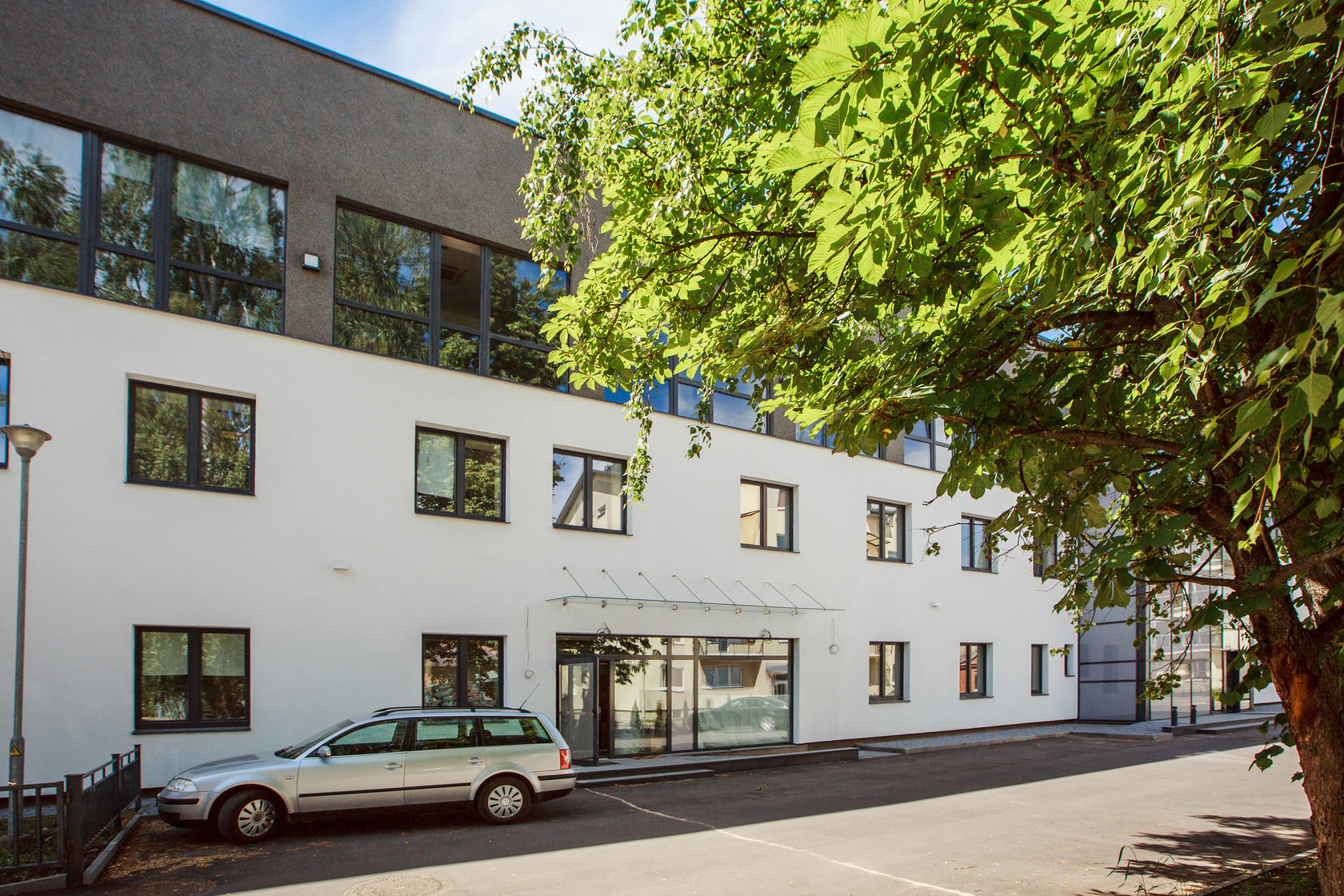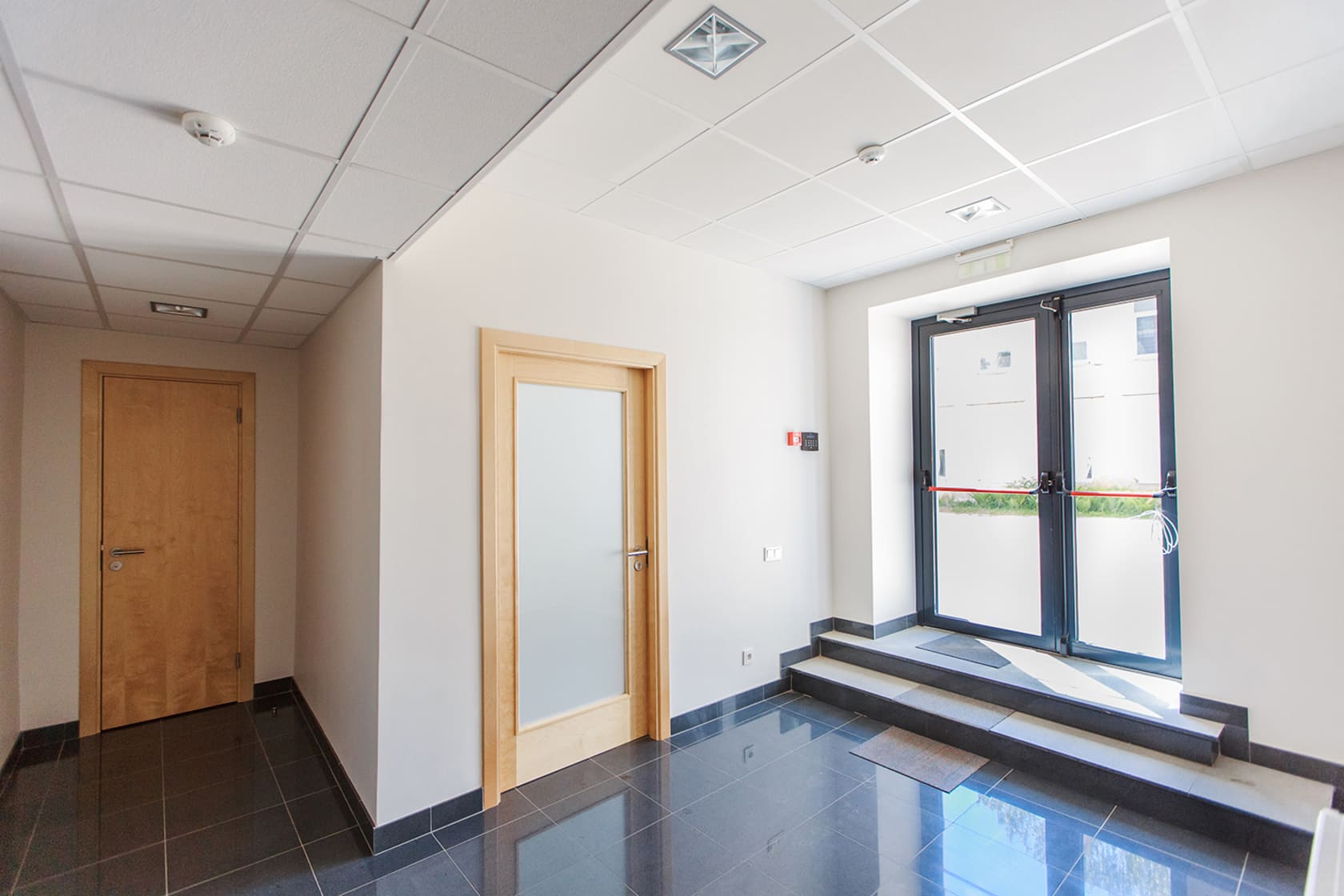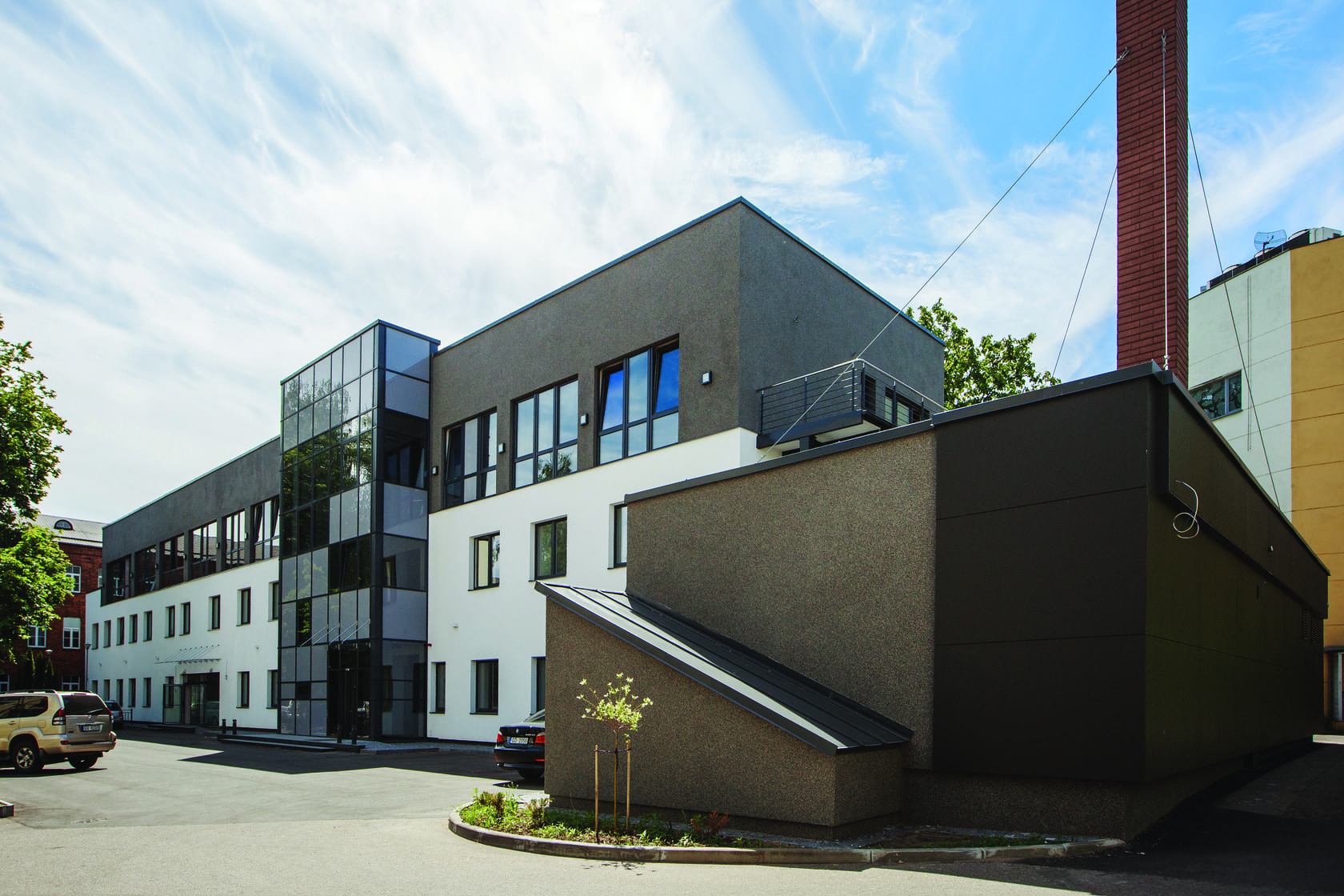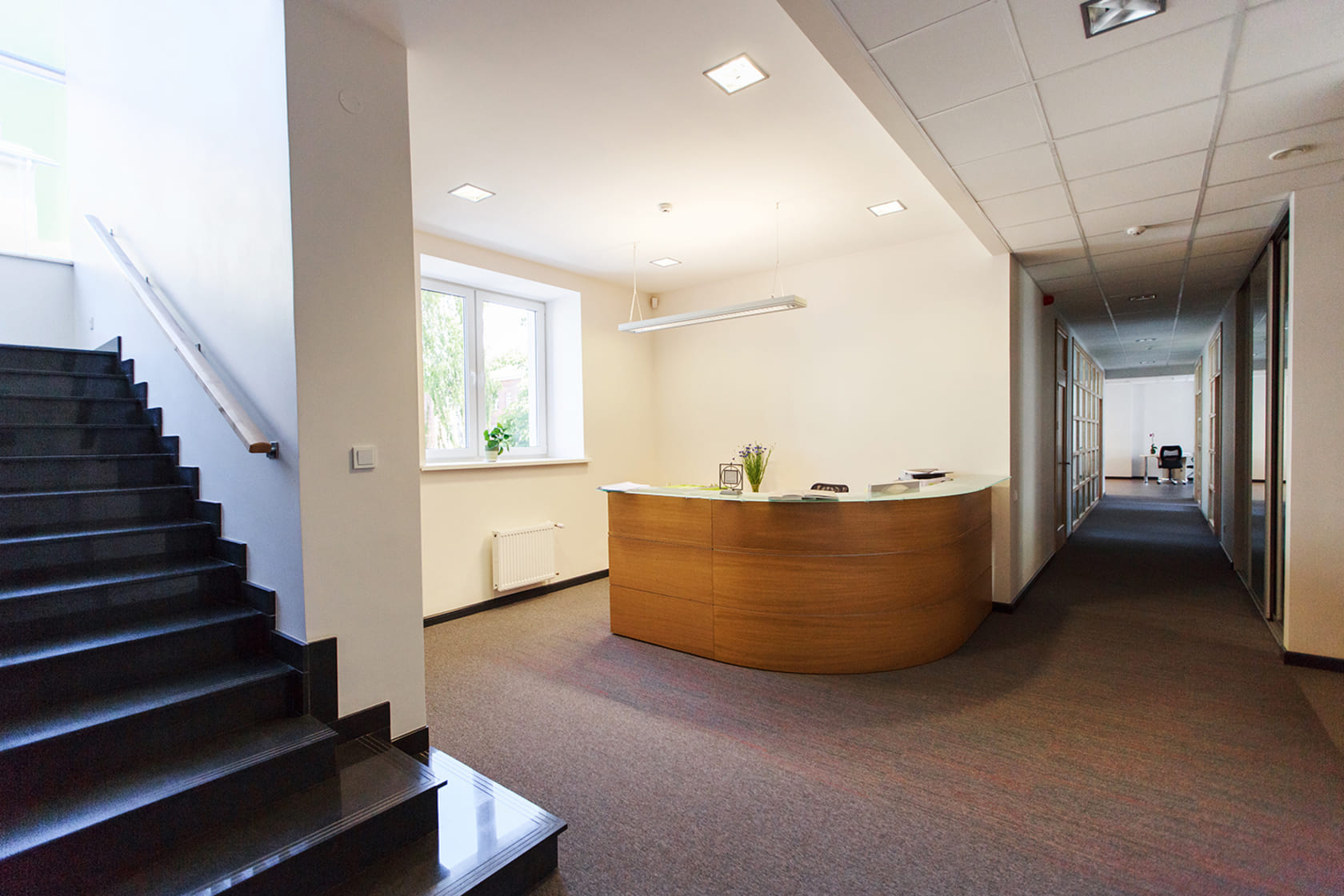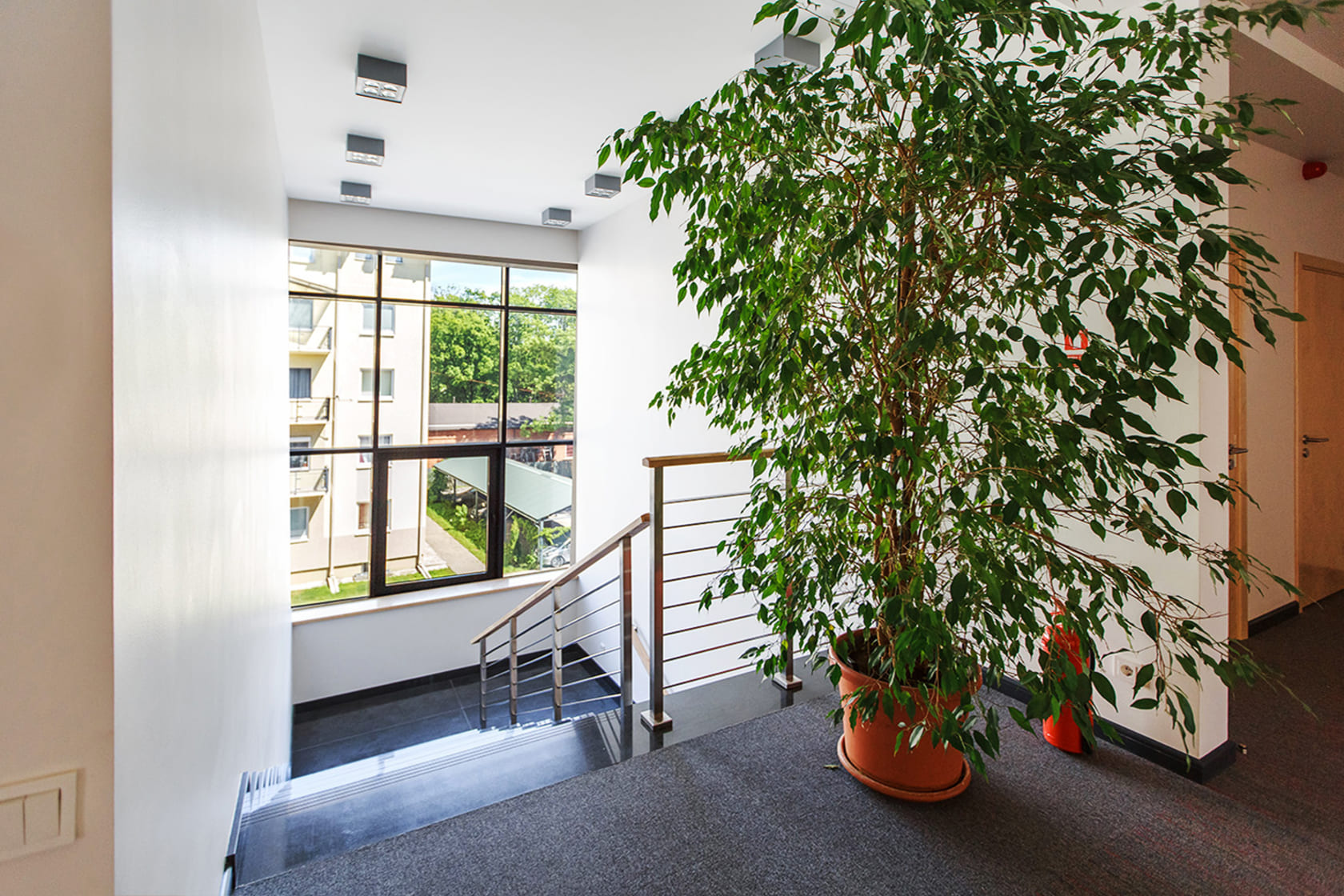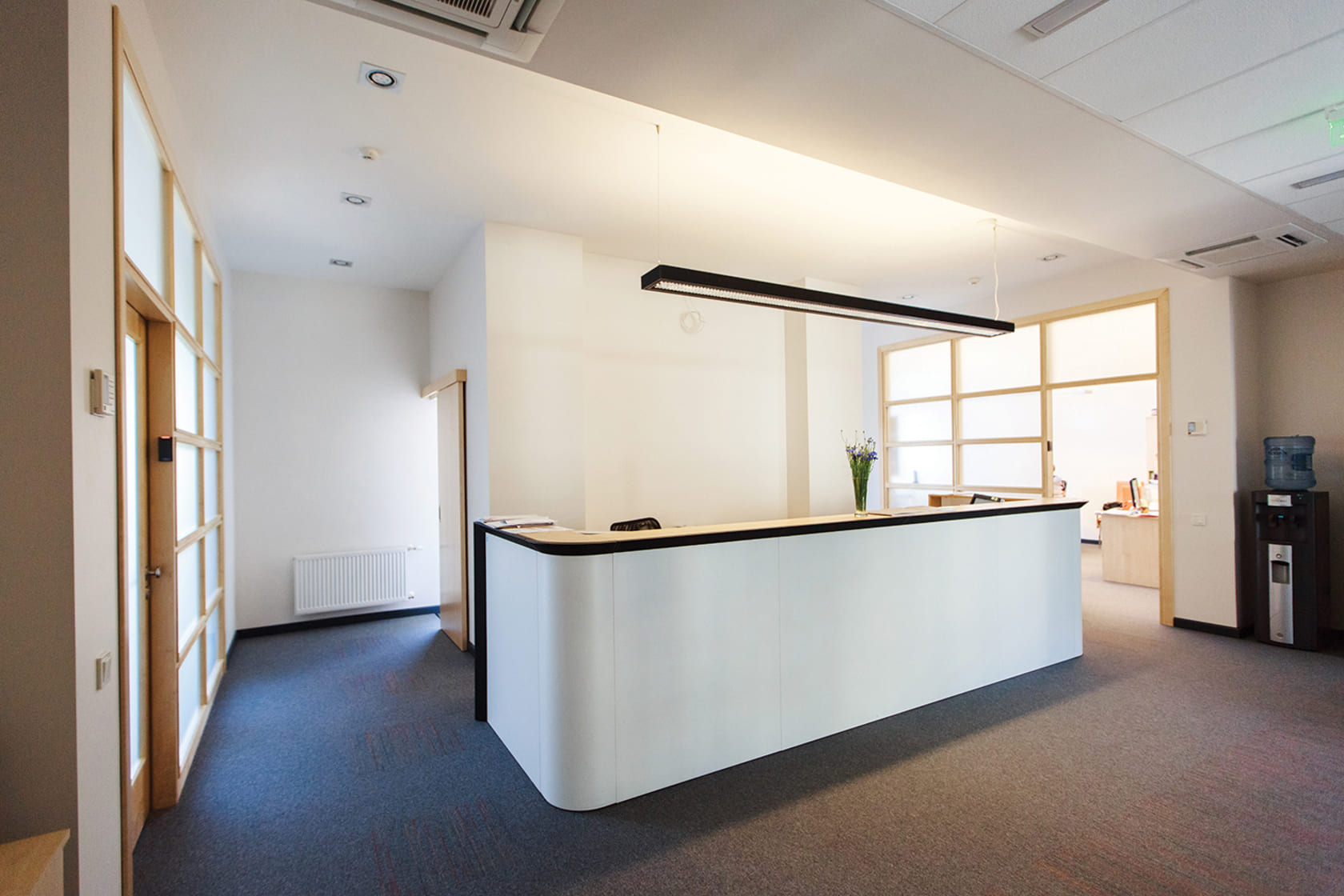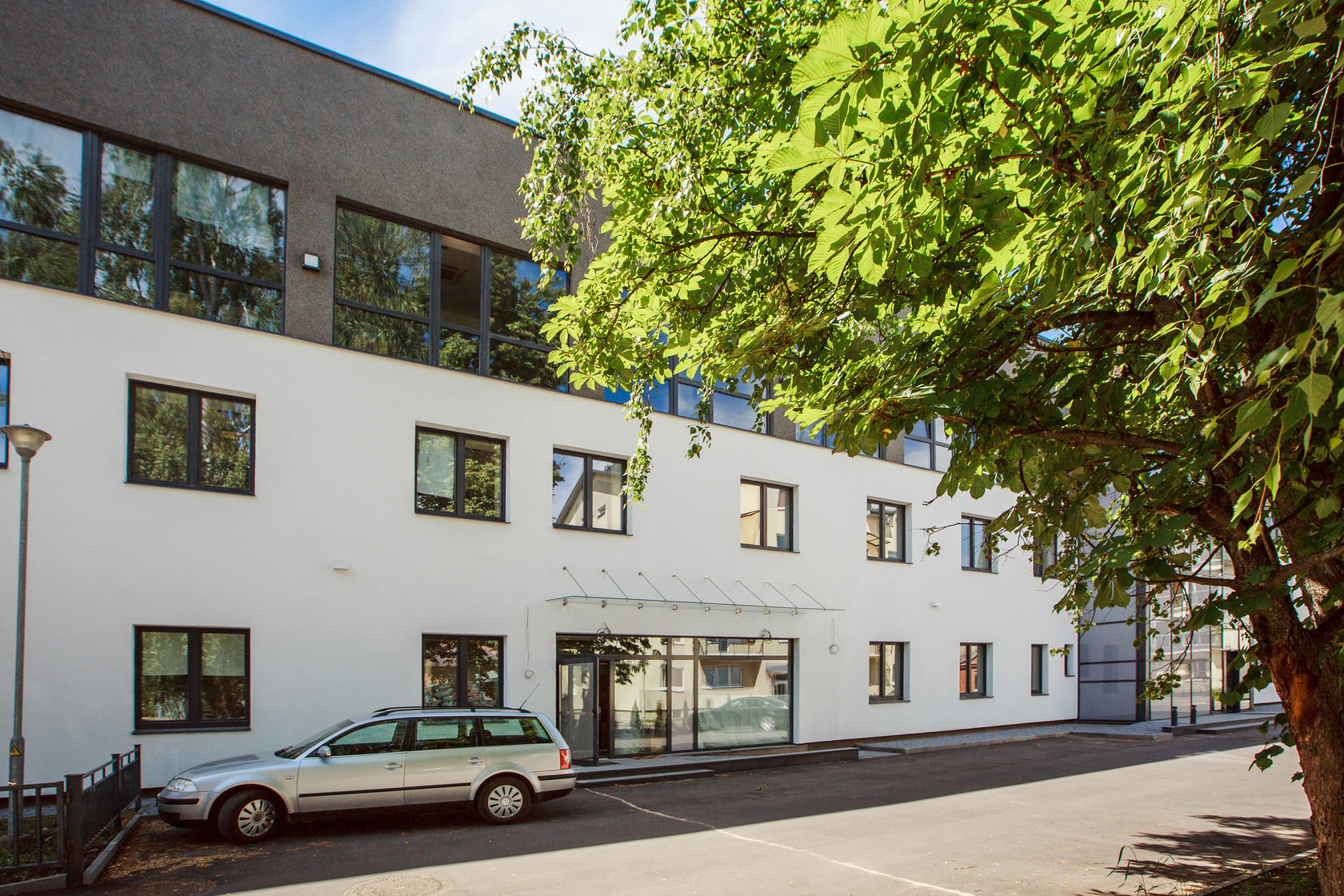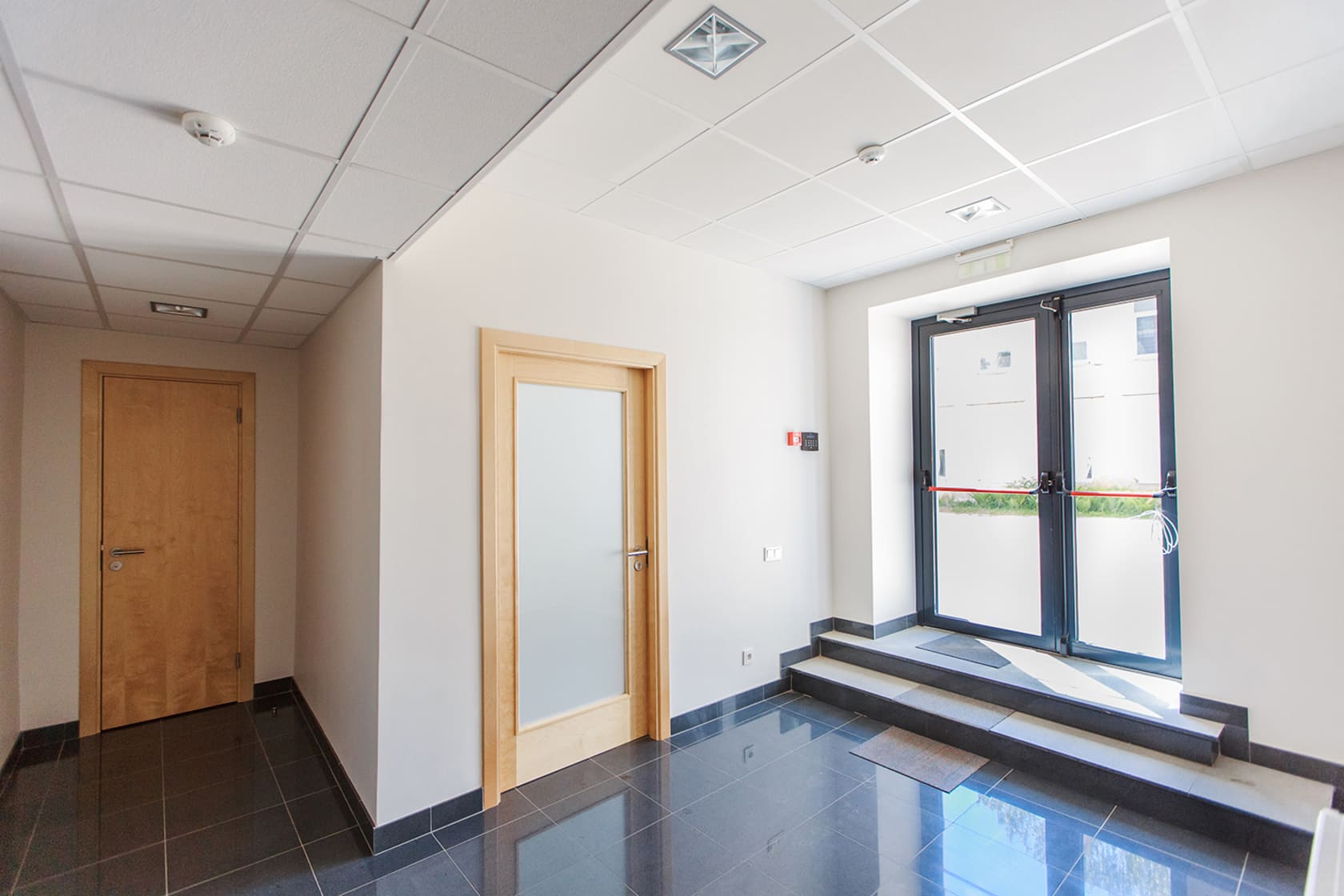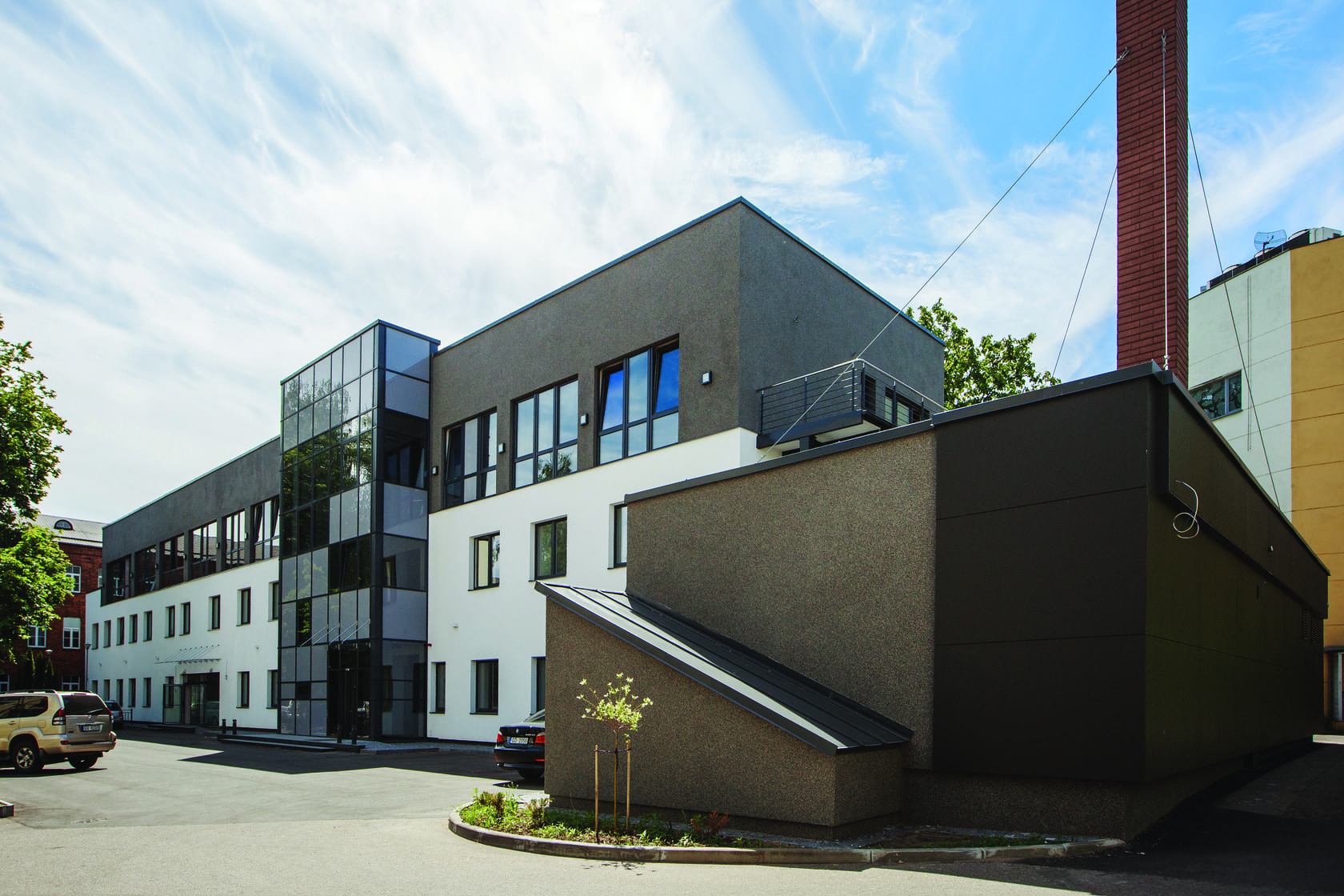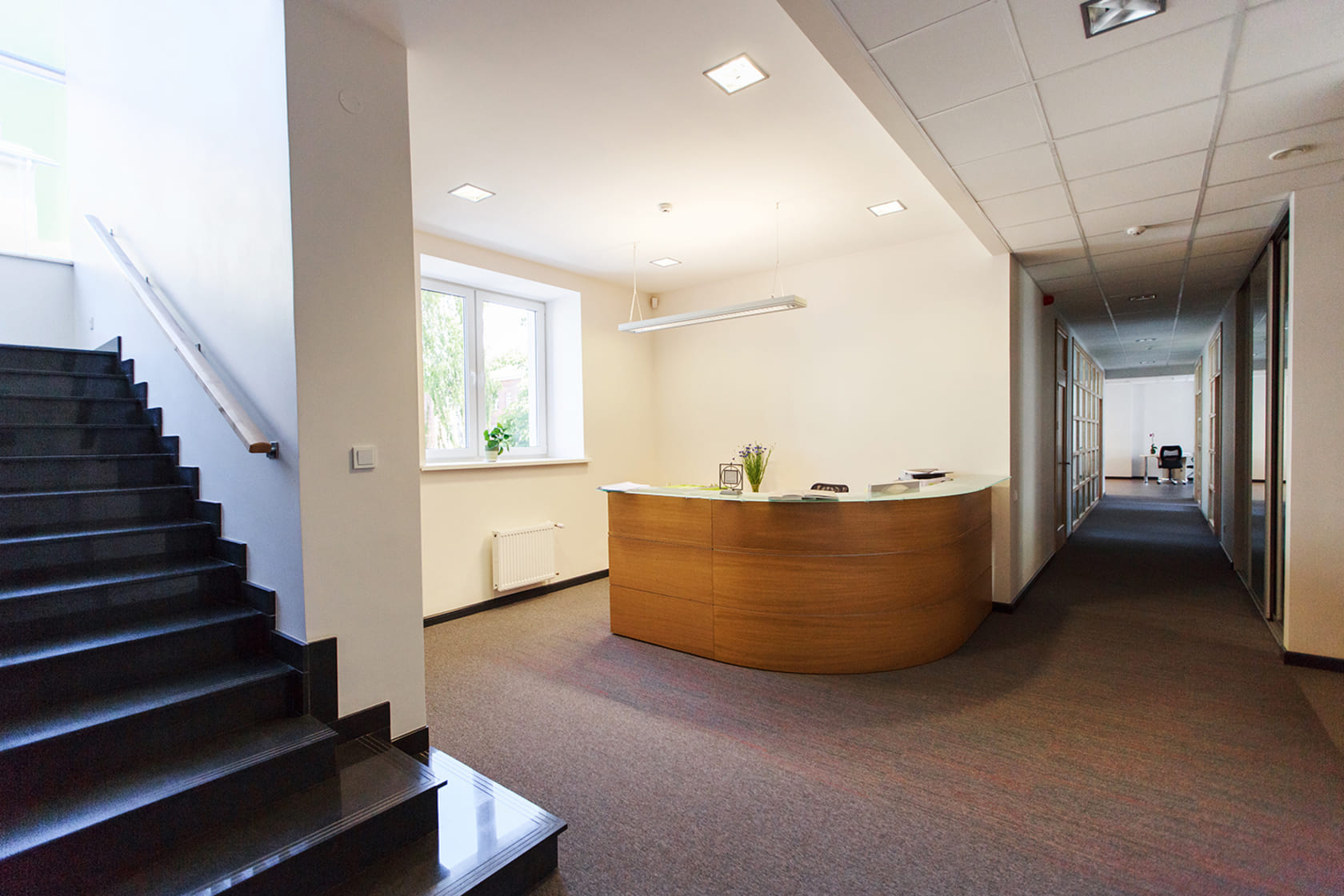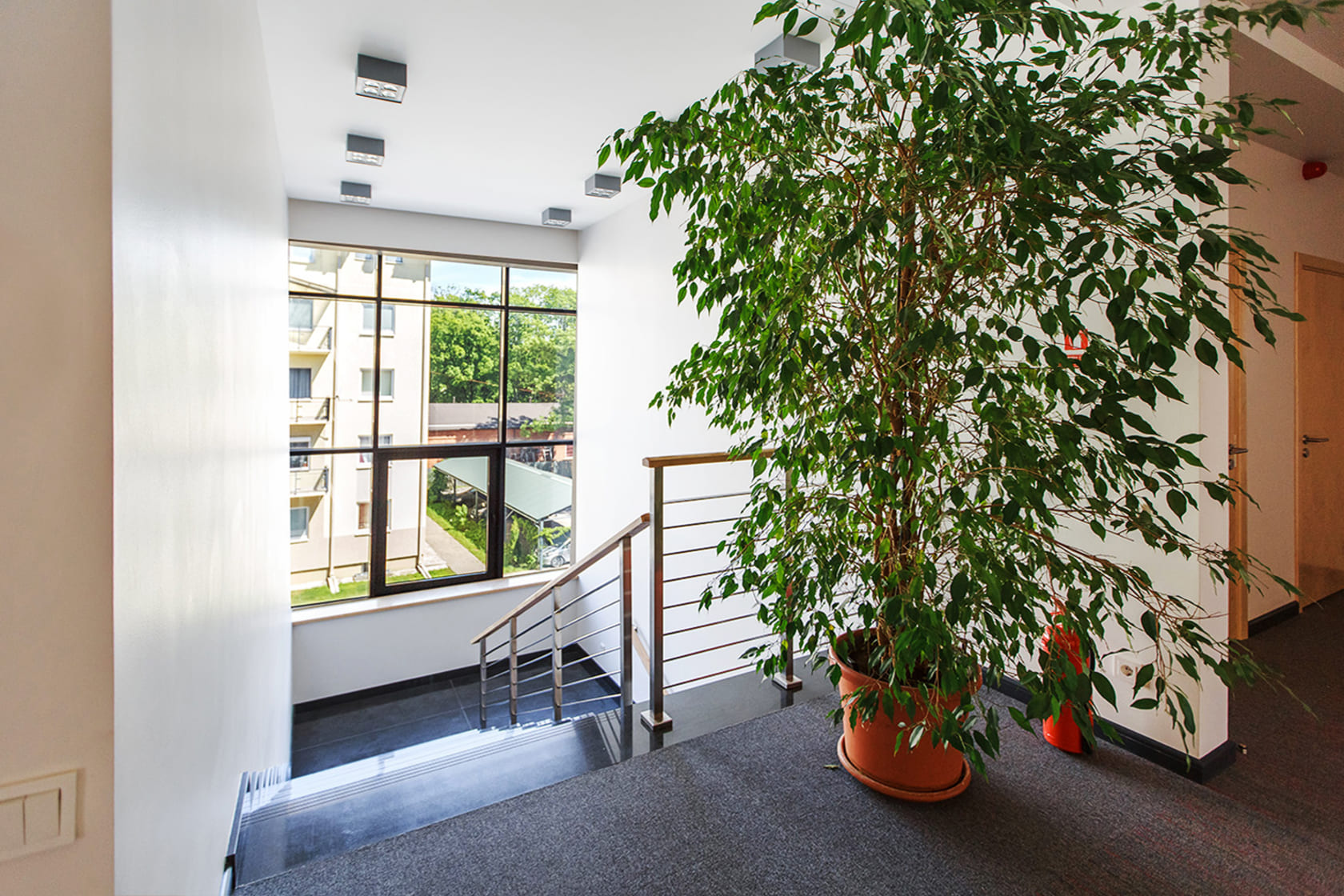 Project Brief
Our team started the office building design project in Daugavpils in the year of 2012. With an area of 1 500 m2, the goal of this architectural challenge was to transform the existing interior design of the surrounding area in accordance with a new purpose of the facility.
Project Details
The building in the city of Daugavpils functioned as a factory and had an appropriate interior. According to our new project of office building design, the public space needed to be reconstructed. 
The architectural appearance of the office building was significantly improved by adding a third floor and changing the composition by constructing a staircase in the center. Rather interesting is the rough plaster and the contrast between black and white. Apart from changing the office interior, our team has added a terrace and pedestrian areas, which favorably emphasizes the neighborhood and the surrounding nature.
Project Outcomes
The design of an office building created by our specialists fully reflects the new purpose of the premises and makes it convenient for work and recreation by adding new facilities around the building.
About REM PRO
We create modern, attractive and functional architectural projects, as well as develop landscape design and infrastructure. We do not just create the appearance of buildings, we lead them from beginning to end, from design to construction management and the provision of specialized engineering services