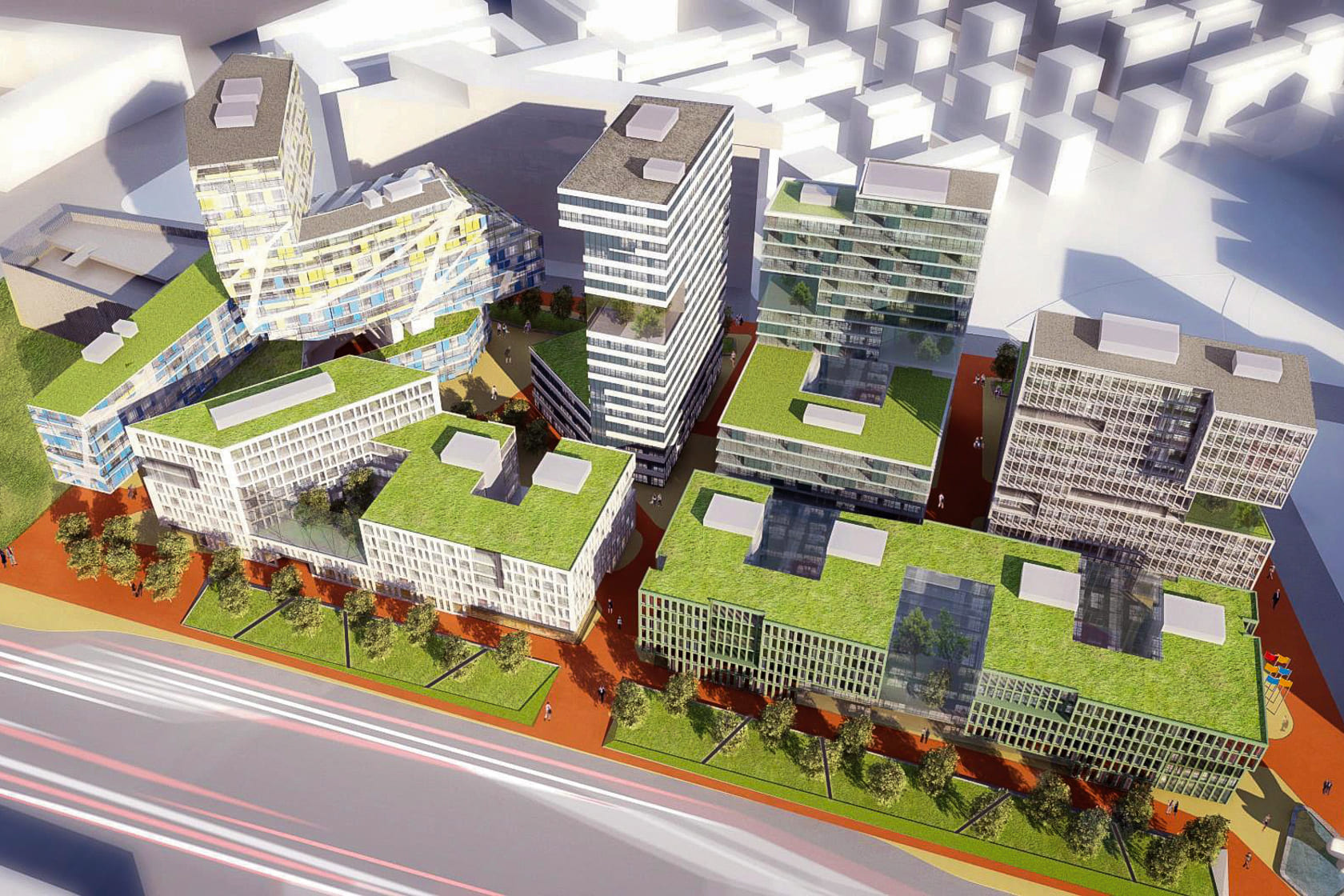 Engineering and infrastructure
About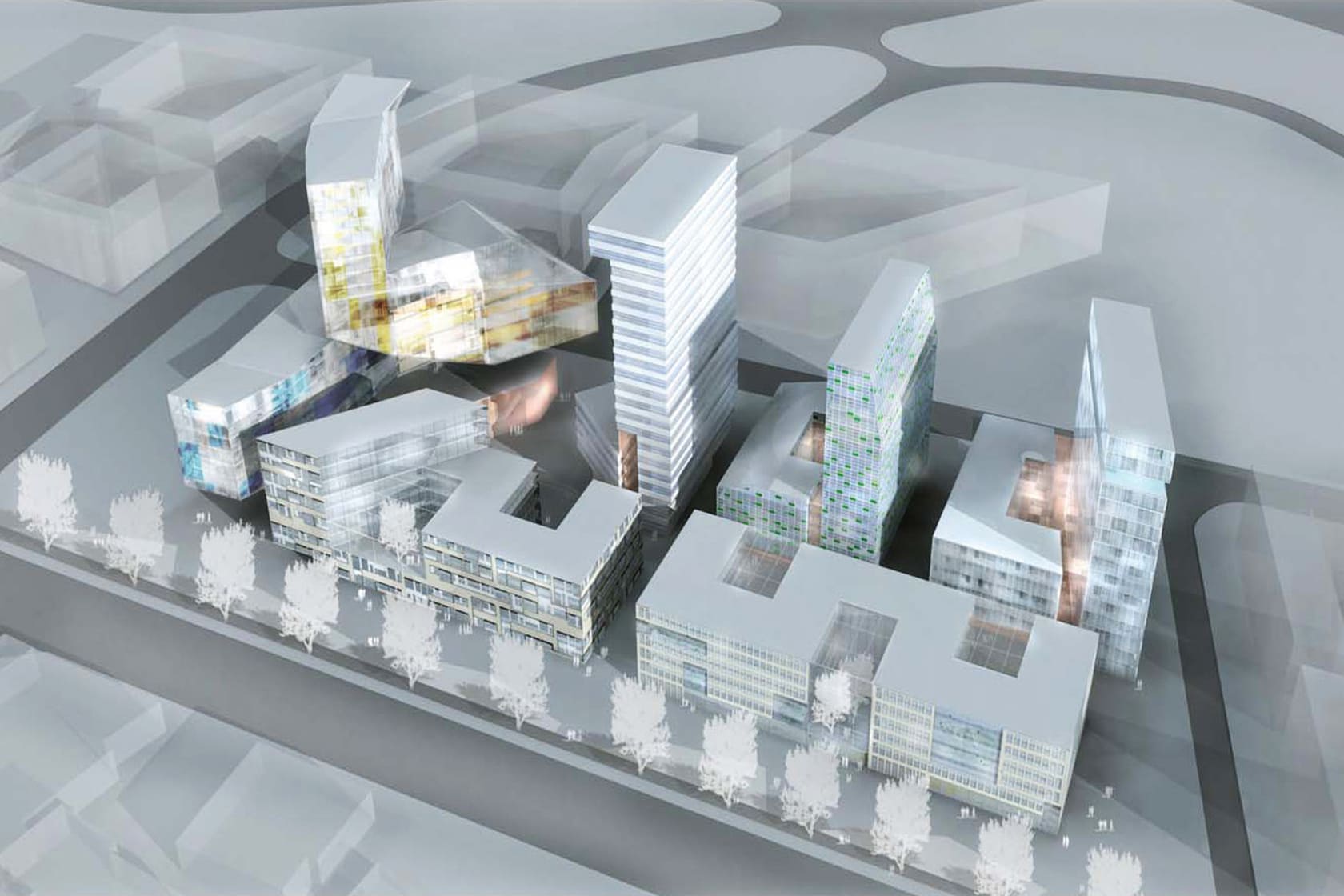 Project Brief
"New Hanza City" project provides for the development of the area adjacent to Pulkveža Brieža Street in Riga, Latvia. According to the client's requirements, our team of architects and engineers provided civil engineering and design services, contributing to the urban development with a total area of 40 000 m2.
Project Details
According to the city planning, Pulkveža Brieža Street is formed by rectangular blocks. This peculiarity is reflected in the design documents of the project "New Hanza City" which envisages development of the territory adjacent to this street.
The idea of our specialists was to create town-planning accents as well as a diagonal restricted traffic zone with a central square, a bank, a hotel, shopping and office blocks. According to the detailing, they face the main square, which is located in the northern part of the area, at the intersection of Pulkveža Brieža Street and the new alley.
Project Outcomes
The concept of this project includes not only the creation of infrastructure for the area, but also development of electrical networks design and power engineering solutions. In this way, our specialists have made a notable contribution to the rural and urban development of the country. 
About REM PRO 
Creating residential and industrial areas, we always focus on the city in which they're being built and on the nearest existing buildings. Our experience in creating large-scale design documents of premises, as well as infrastructure and landscape projects, allows us to make cities more modern and comfortable to live in.
Type
Engineering and infrastructure
Area
Transport infrastructure facilities