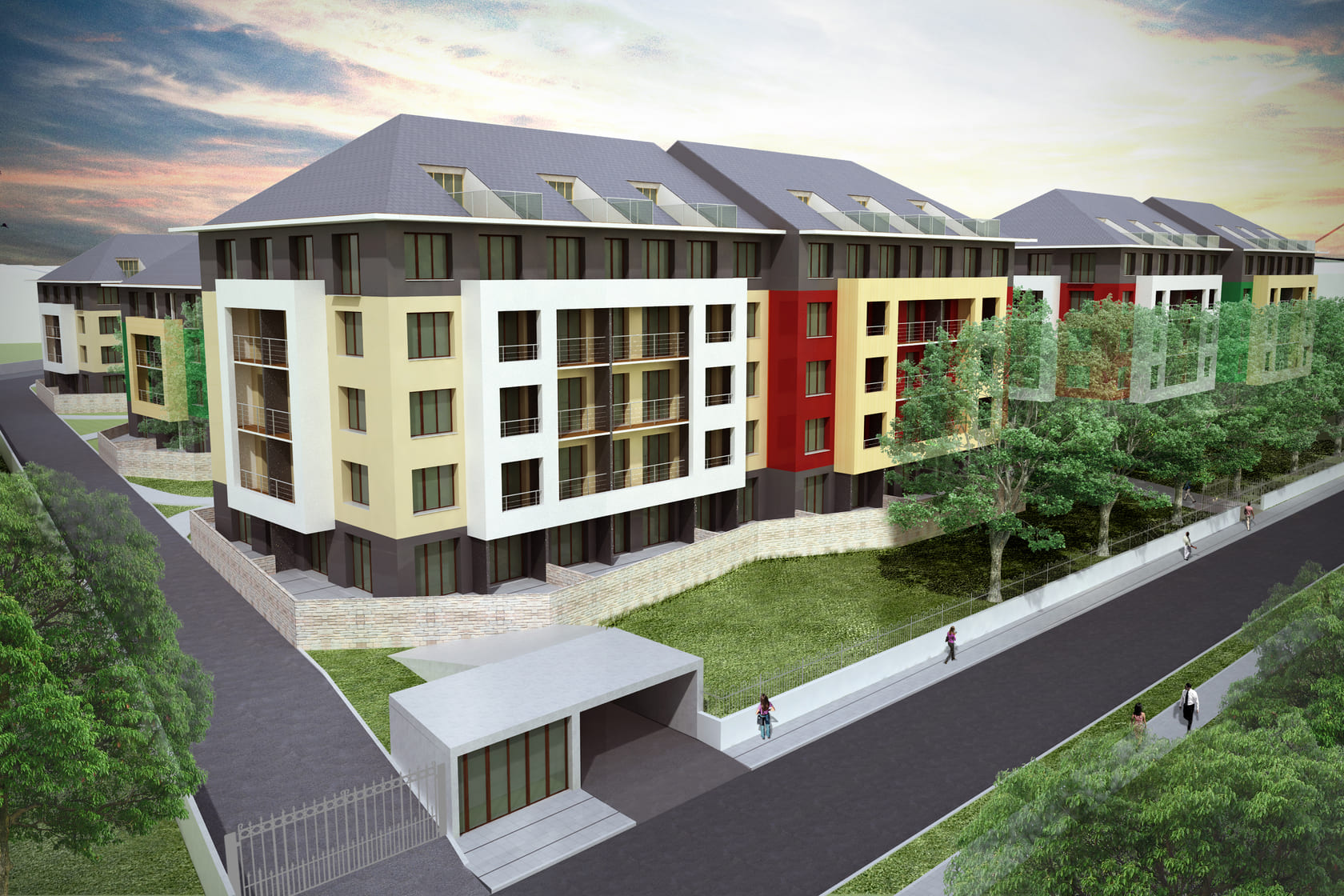 Latvia
Residential complex Latvia
About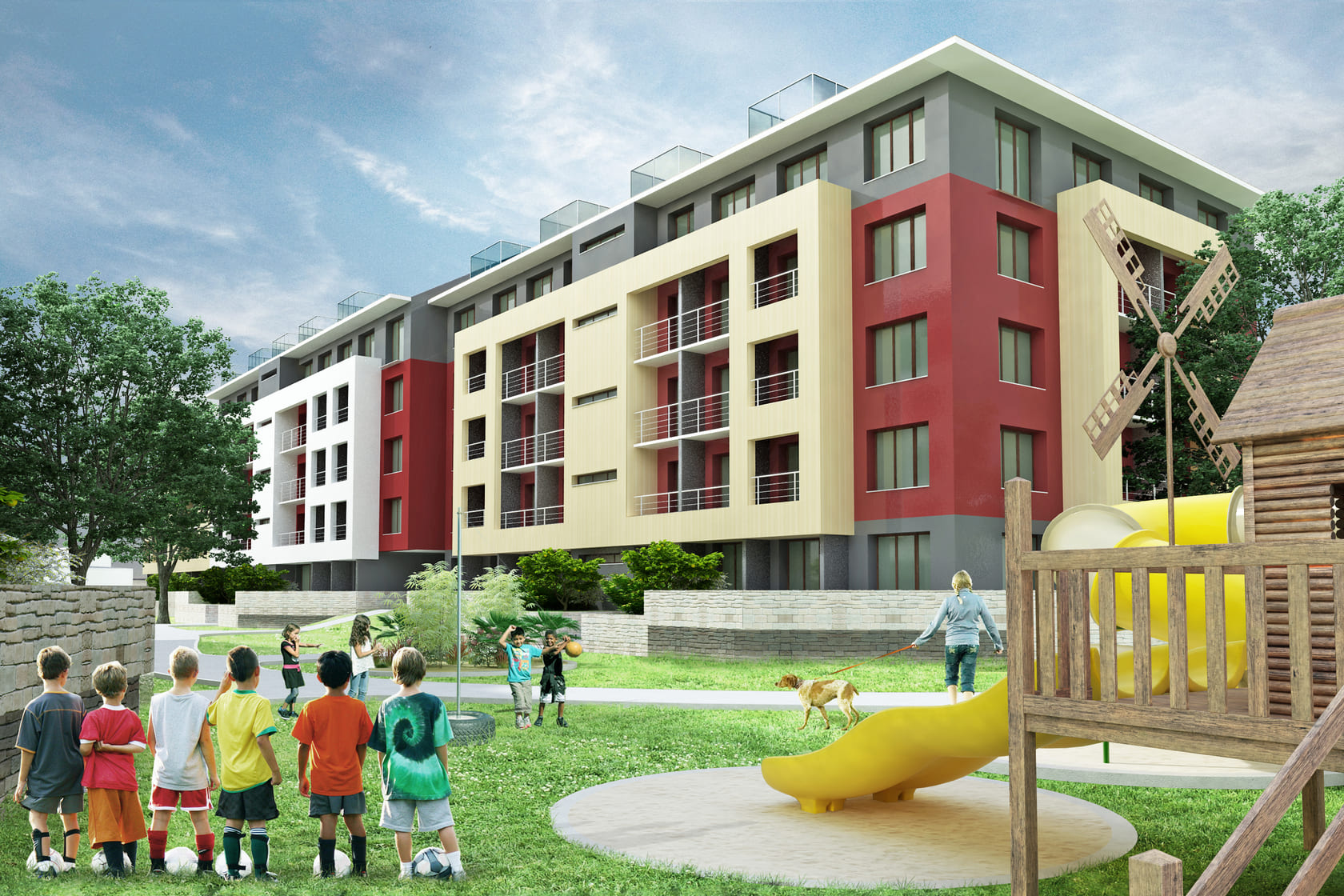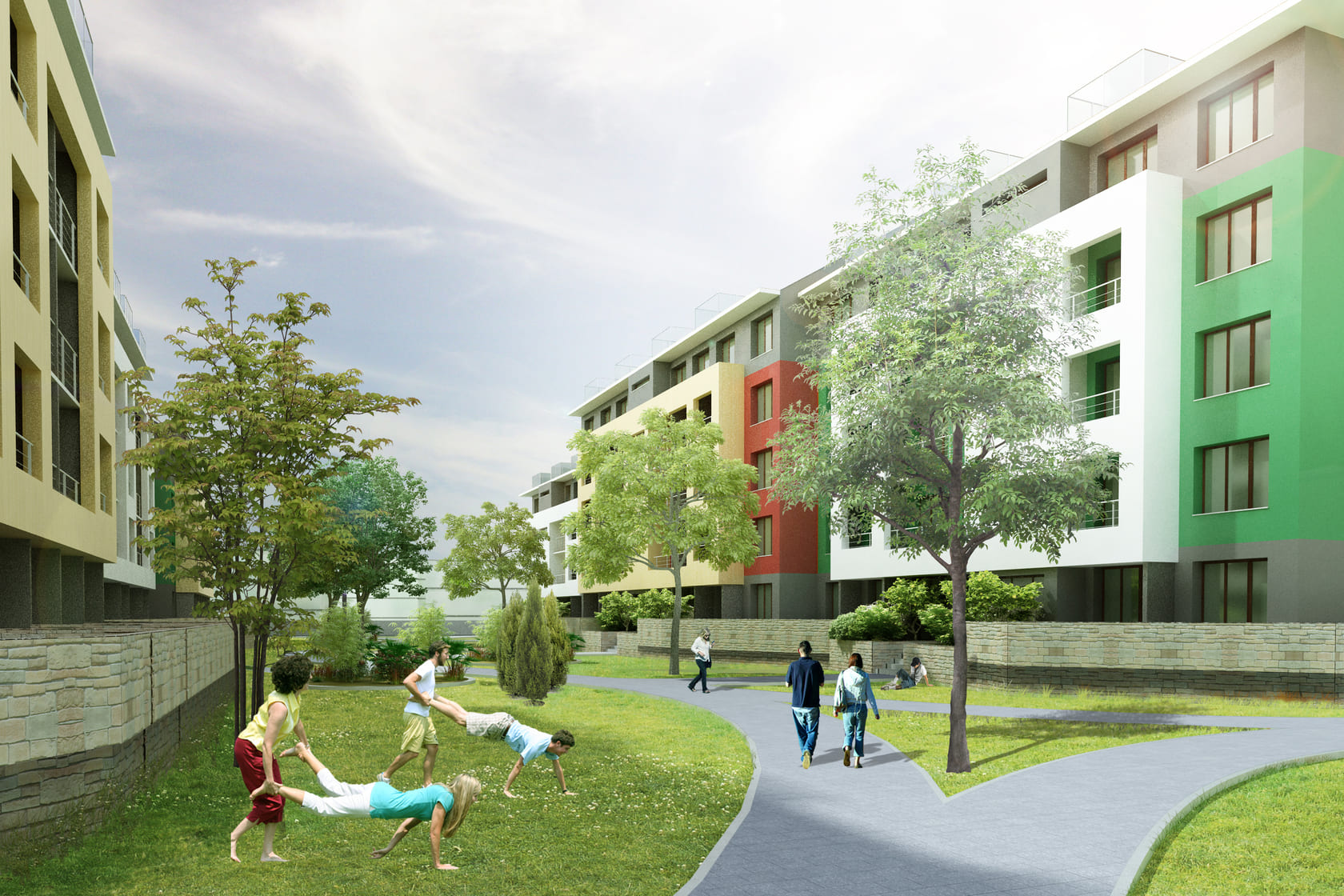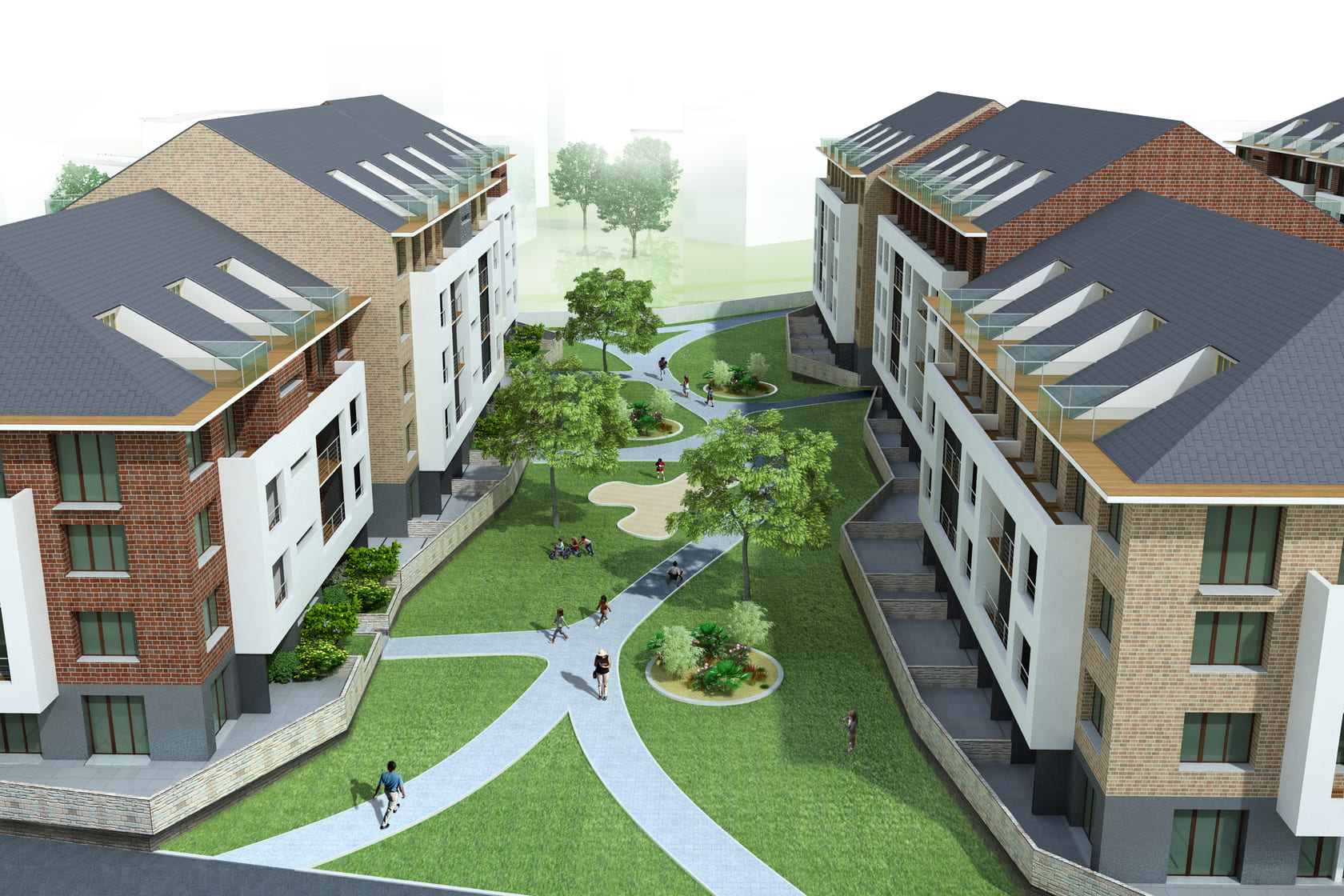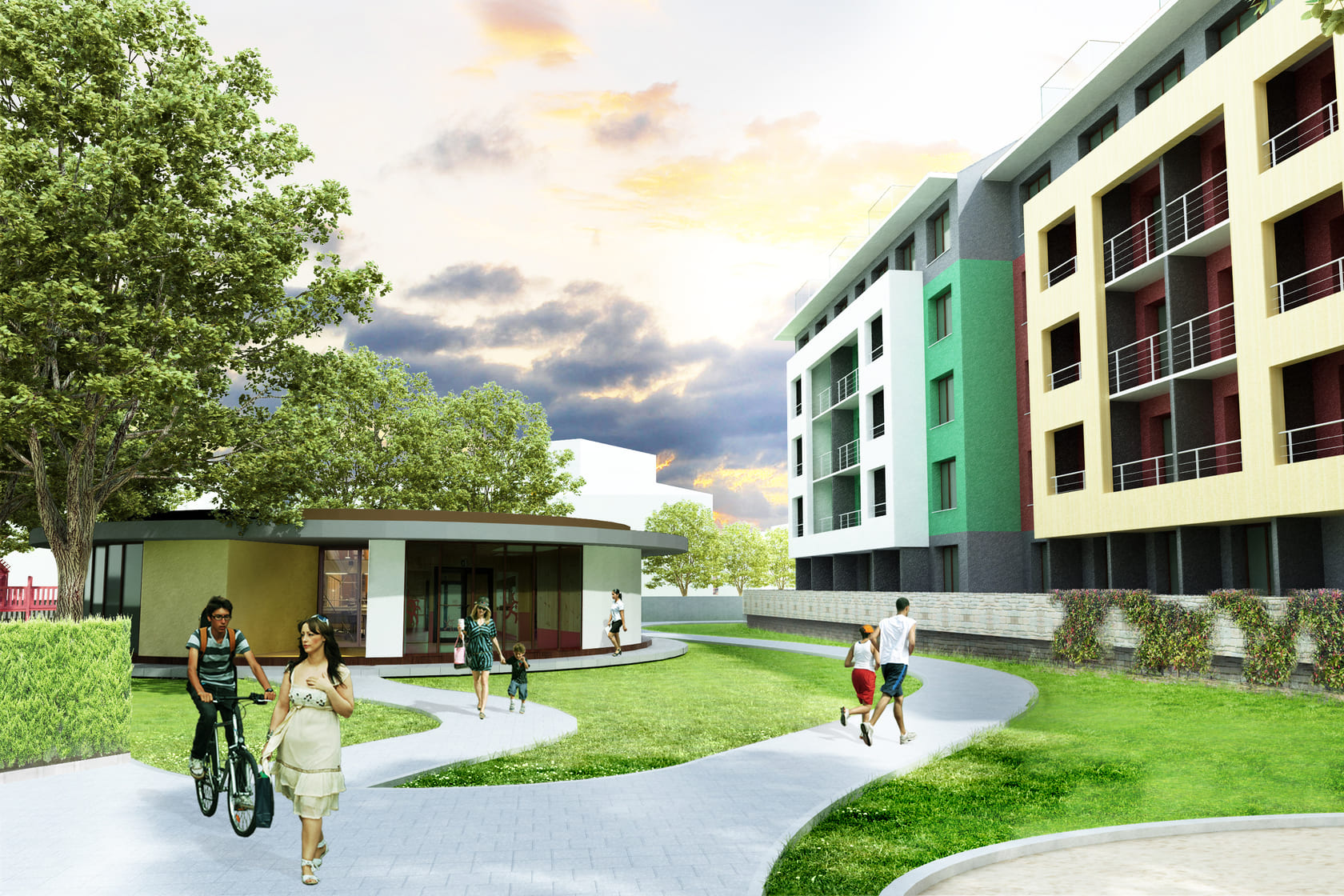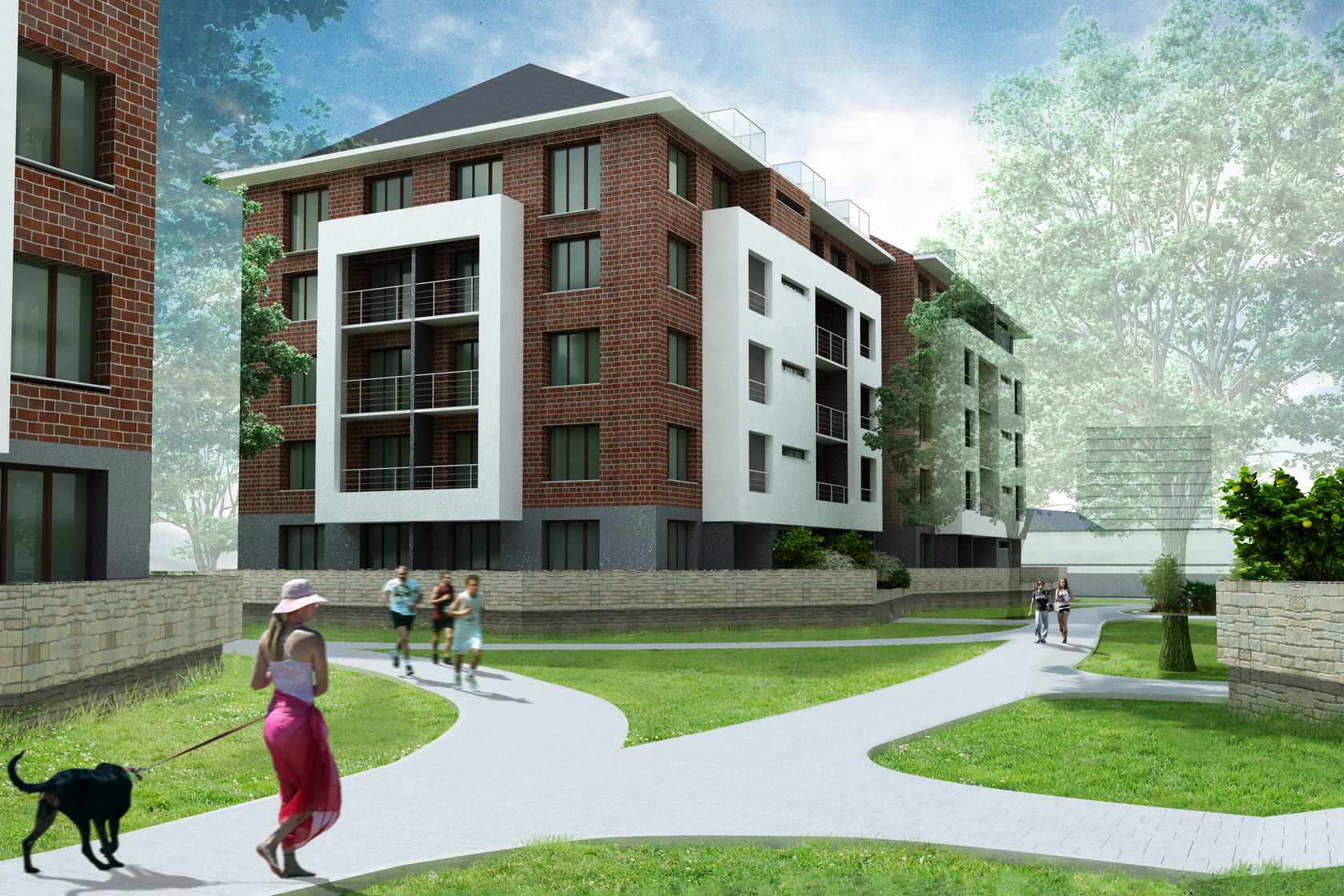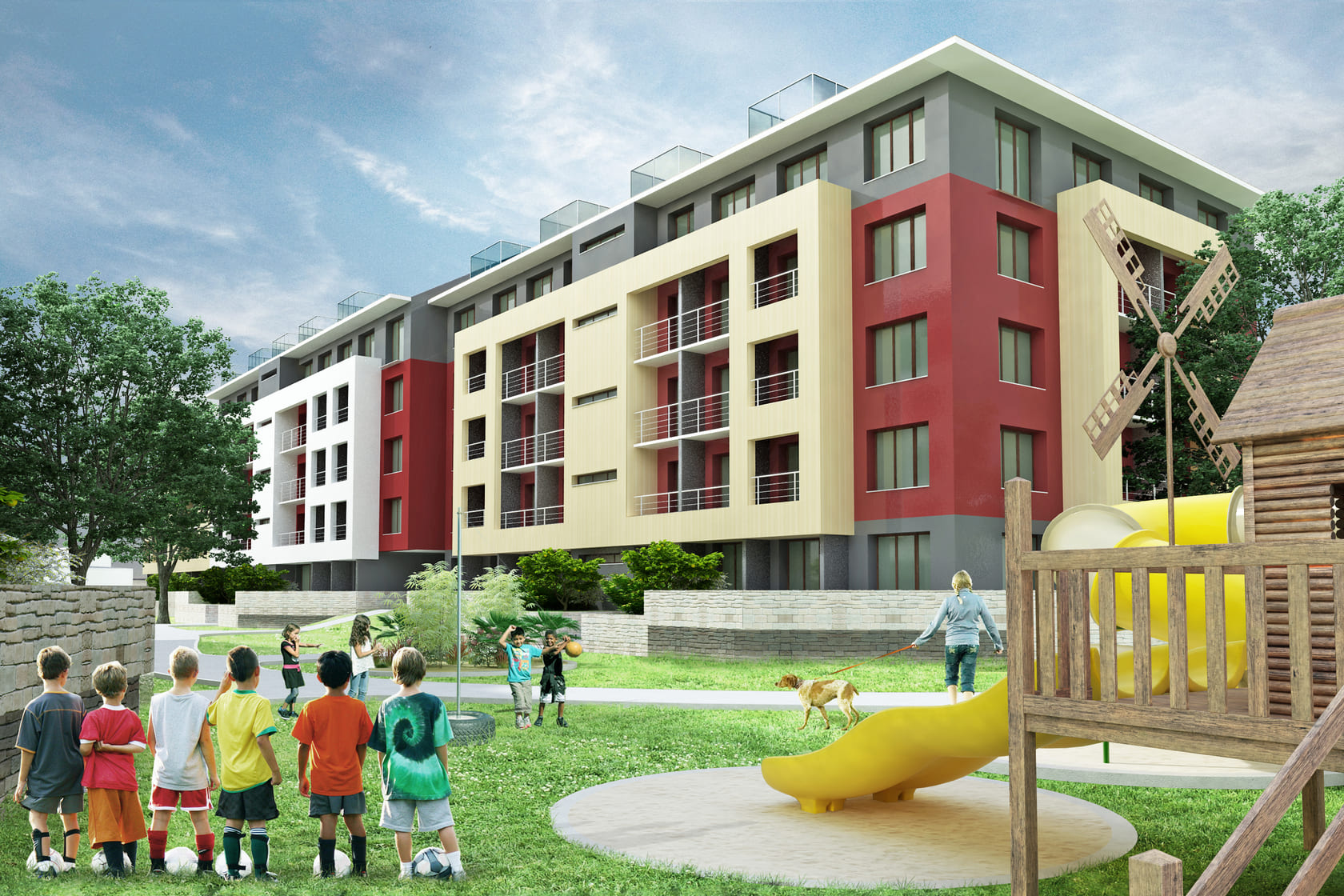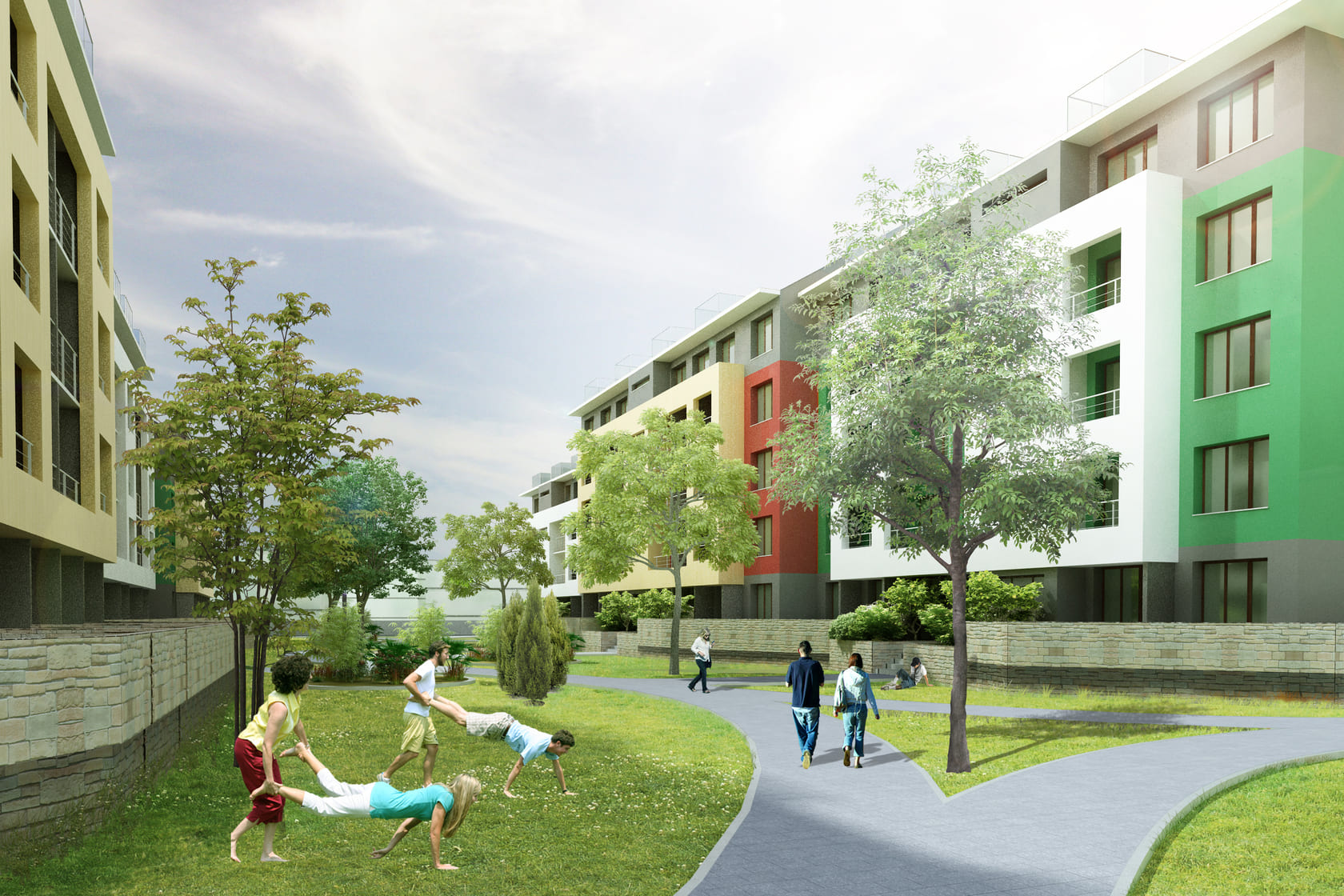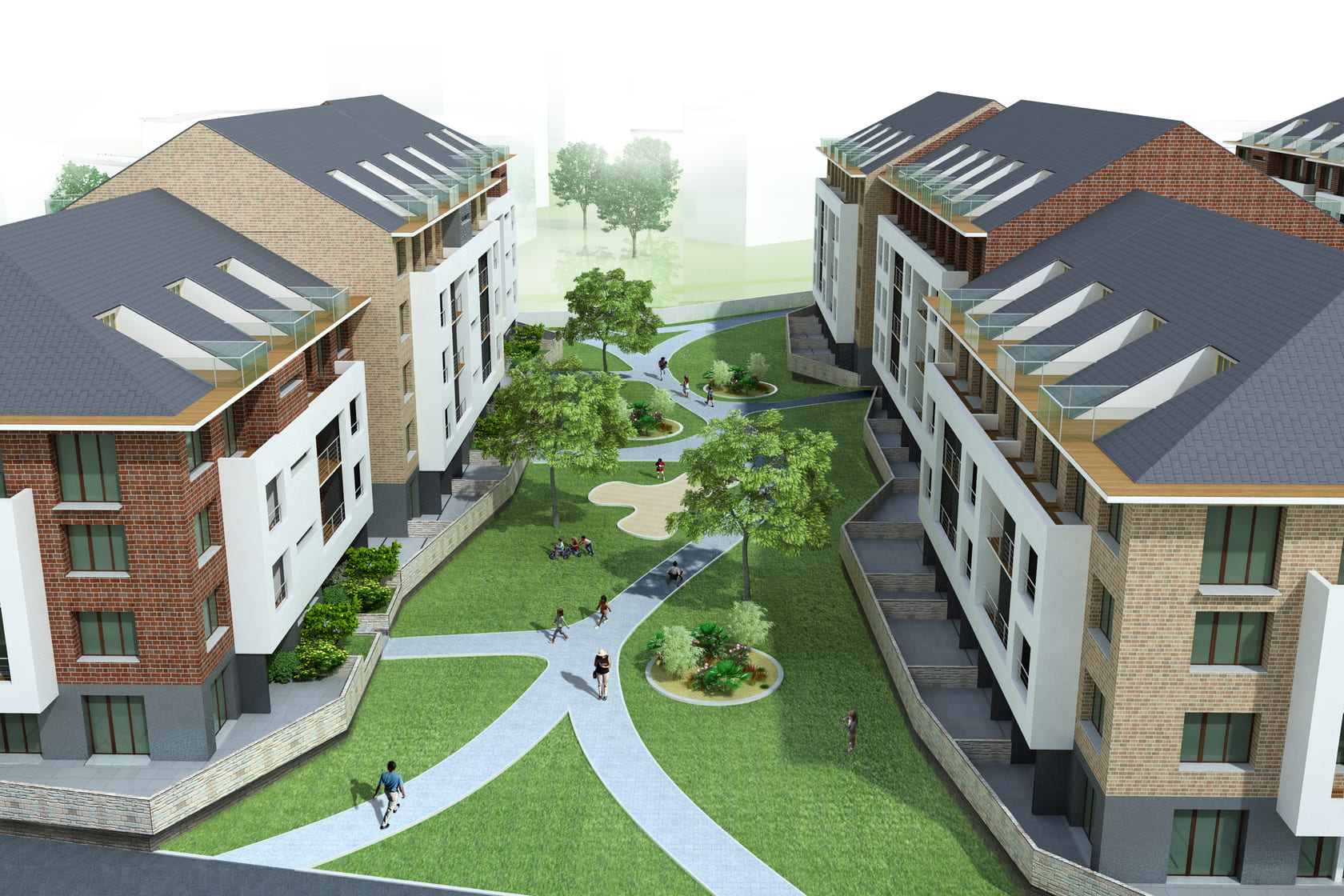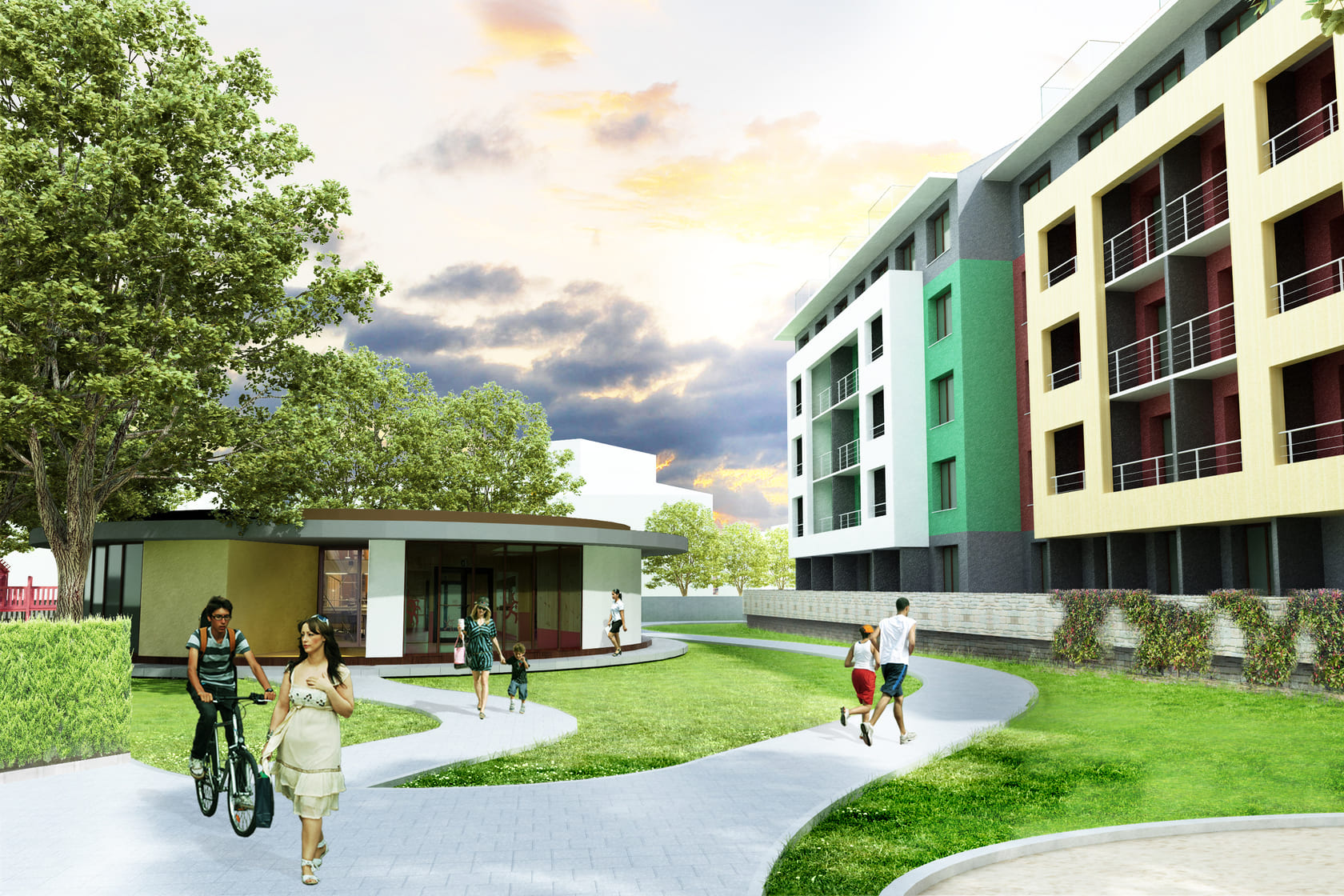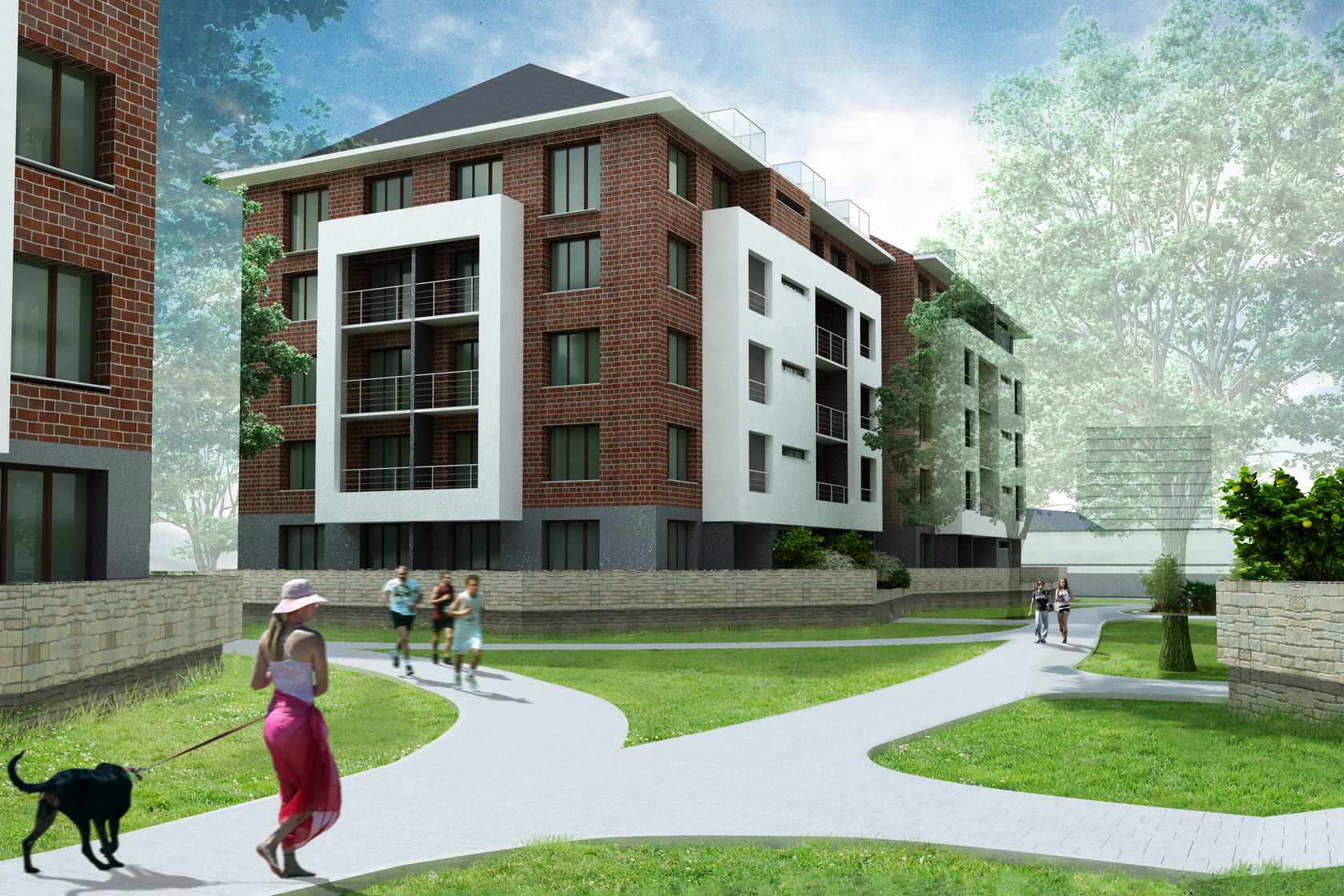 Project Brief
Residential complex Latvia design project with a total area of 7 000 m2 involves the construction of several 5-story buildings. In addition, our team has designed a kindergarten for 40-50 children and a courtyard for the residents. 
Project Details 
Residential complex Latvia consists of several low-rise apartment blocks. The facades of the houses are voluminous and bright, with wide windows, balconies, and terraces on the upper floors. The major materials for construction are glass, stone, and steel. Each building will consist of living apartments with one (from 30 to 40 m2), two (from 40 to 50 m2) and three (from 50 to 65 m2) rooms, as well as communal (technical) premises for household functions and other needs.
The spacious inner courtyard of the complex is equipped with playgrounds and walkways, as well as stands out with an abundance of greenery.
Project Outcomes
Residential complex Latvia design gives us a picture of an ideal quiet and comfortable family life, allowing the residents to slow down and enjoy life: with modern new apartments, the presence of a kindergarten and playgrounds, this complex will be a welcome place for families with children.  
About REM PRO
REM PRO are experts in design, technical documentation, construction management and engineering services for all types of buildings: from schools and outbuildings to offices and residences. We carry out projects at all stages: you can order with us not only individual architectural design of a room, but also the development of landscape design and interior design.