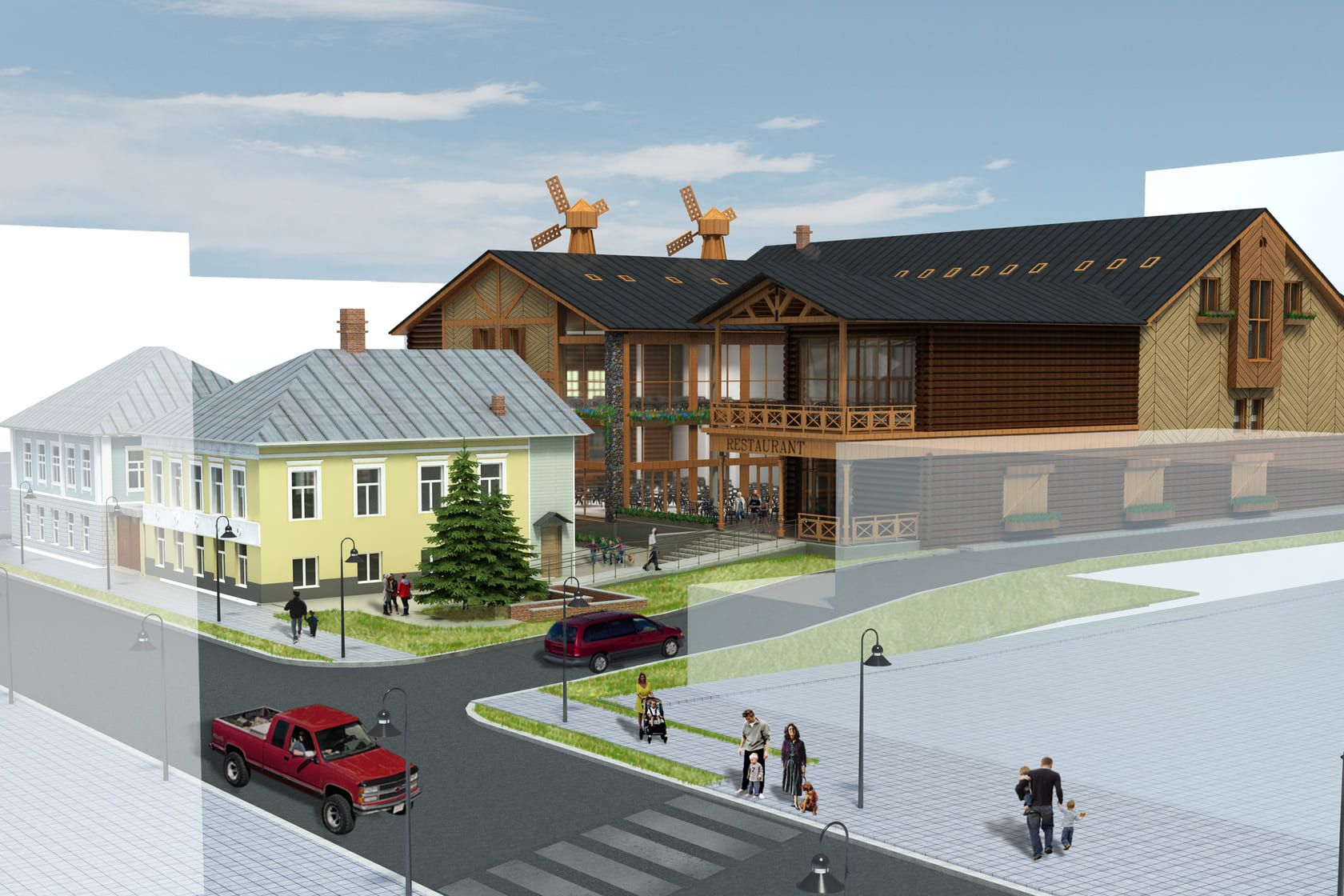 Russia
MIXED USE COMPLEX IN TVER
About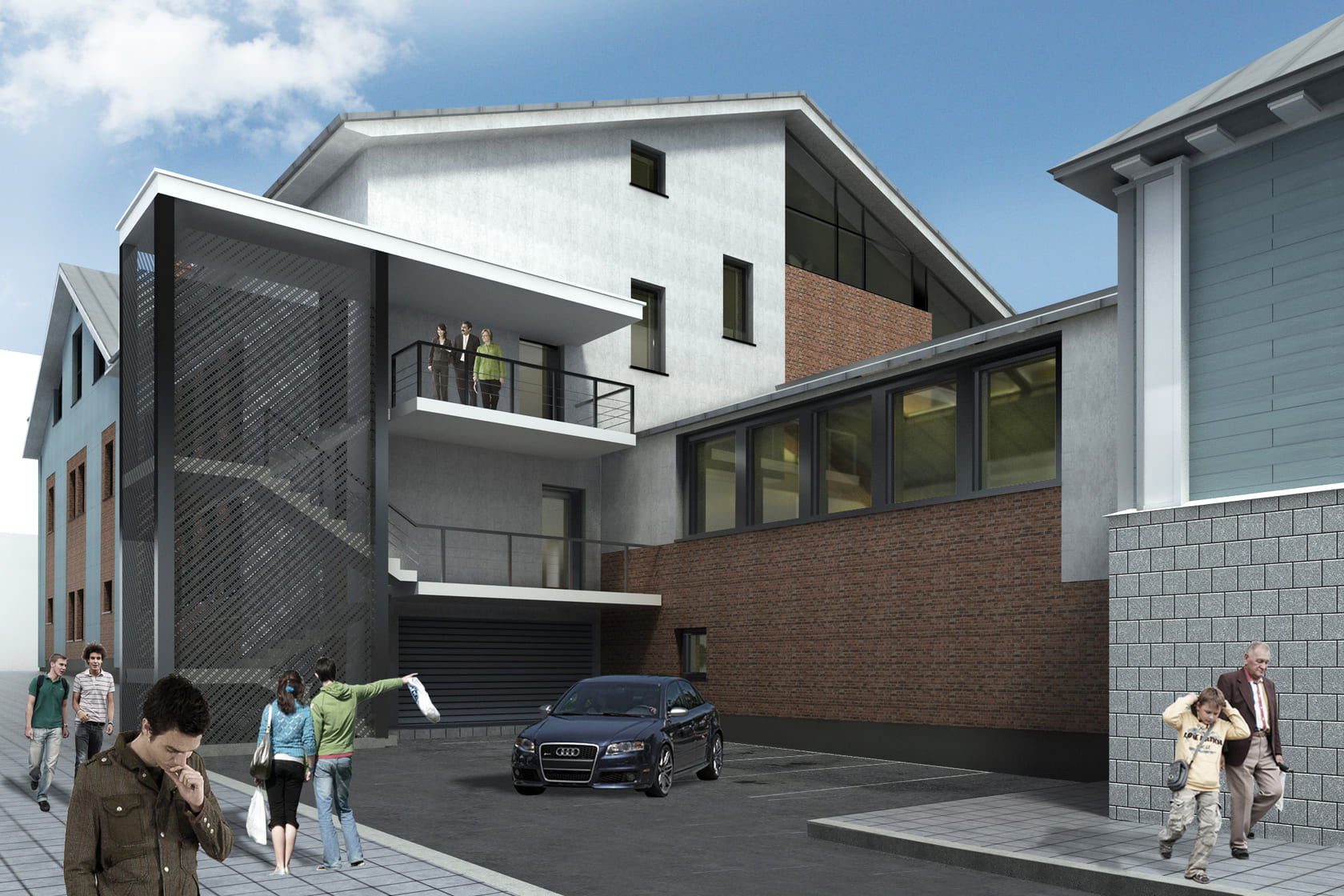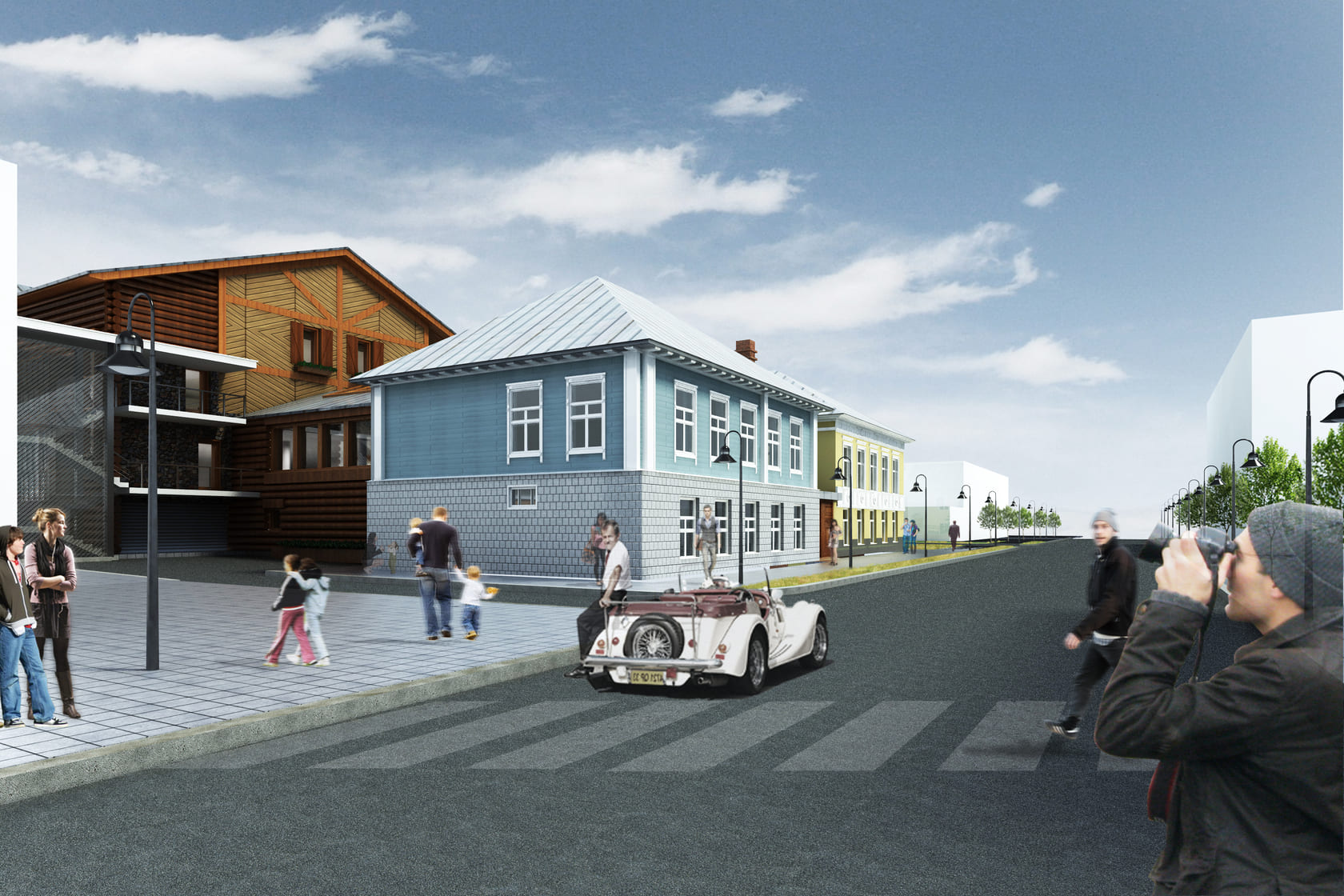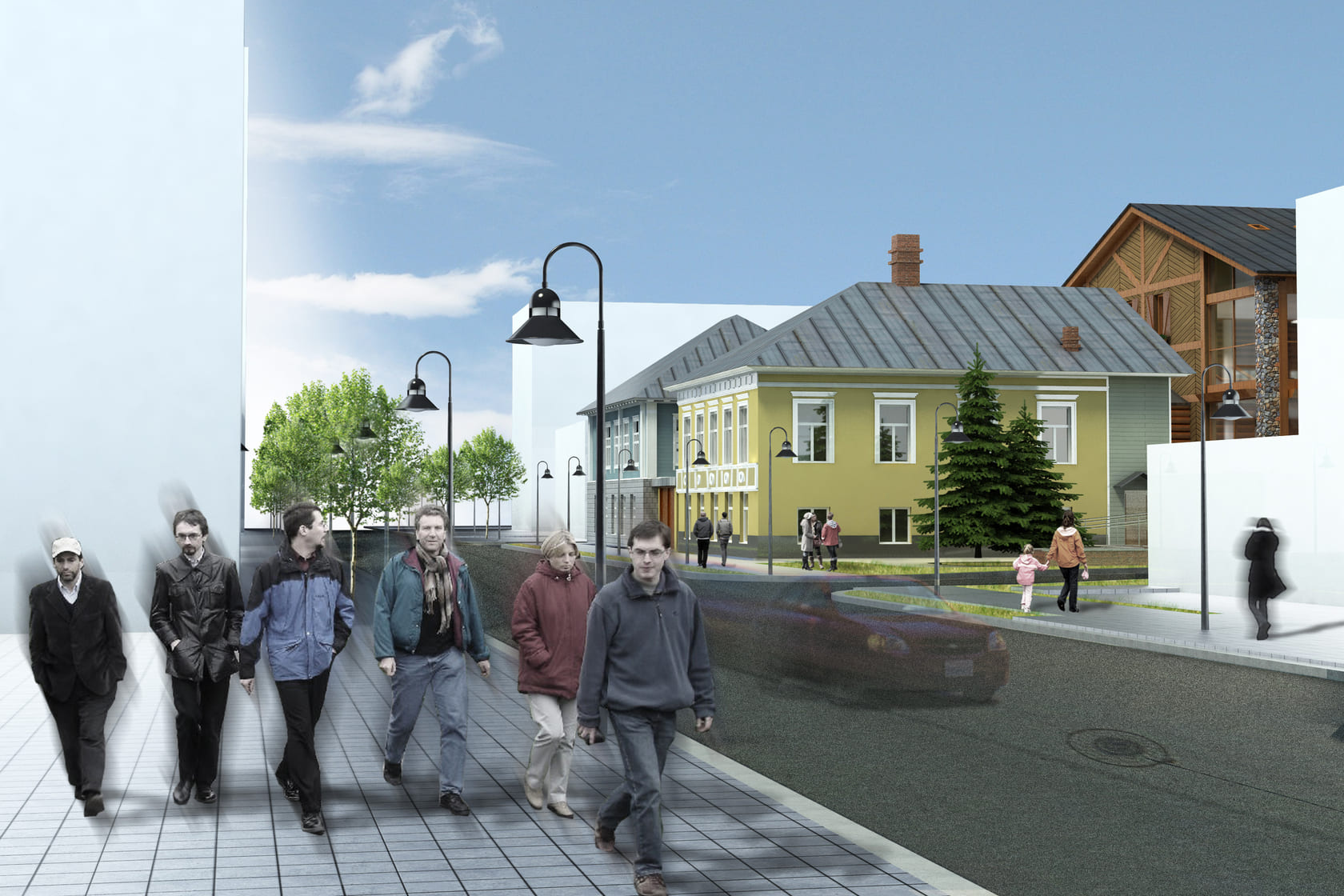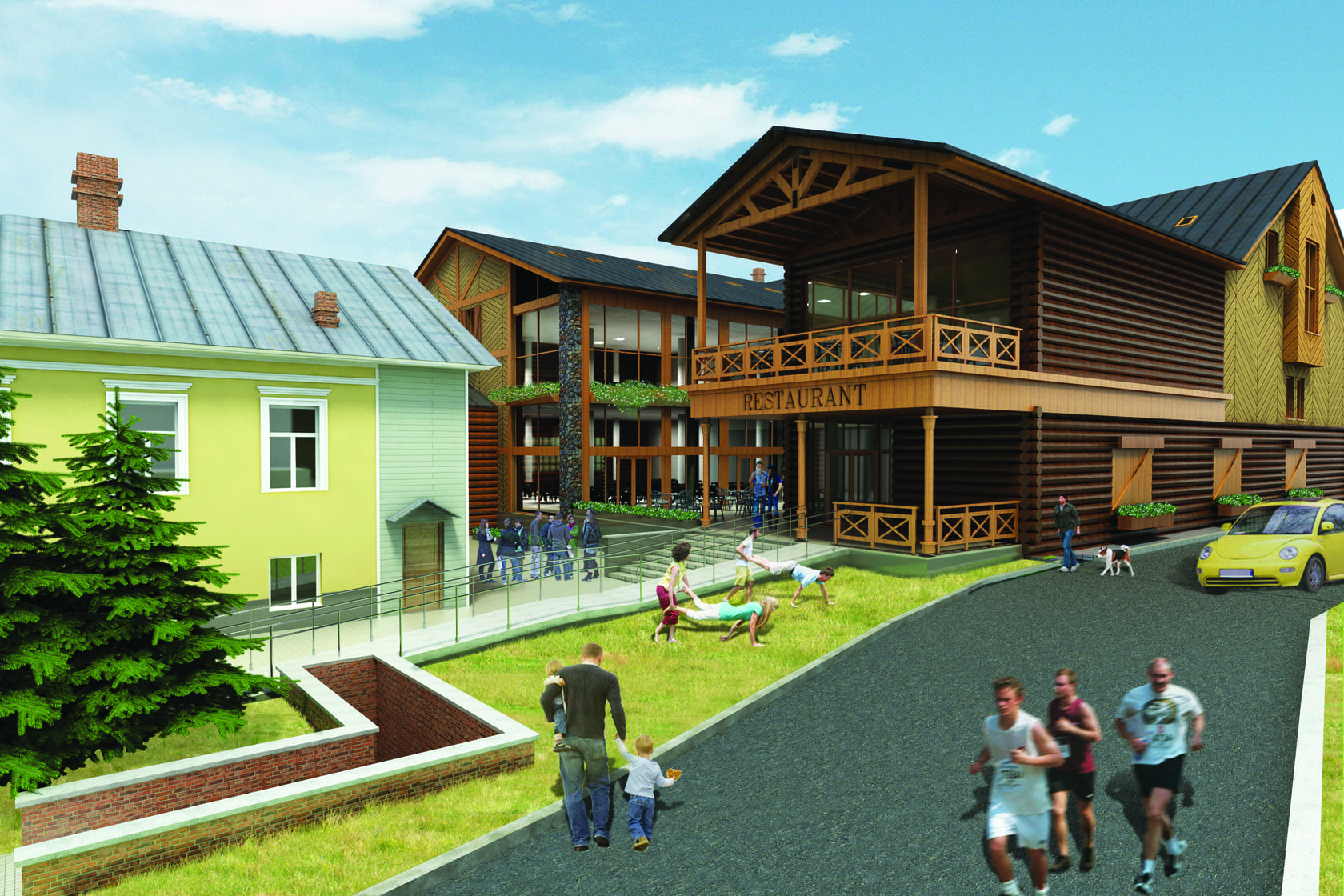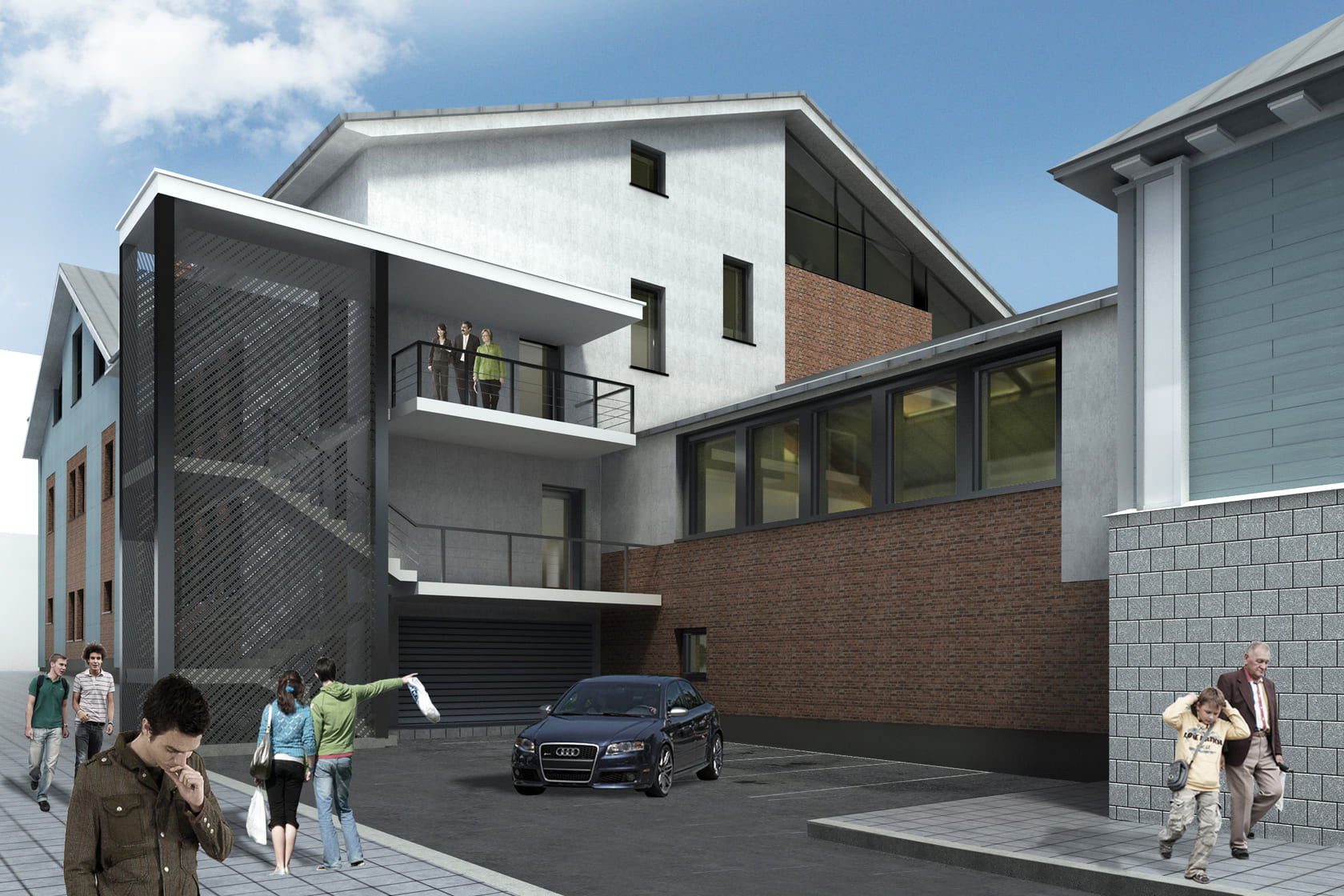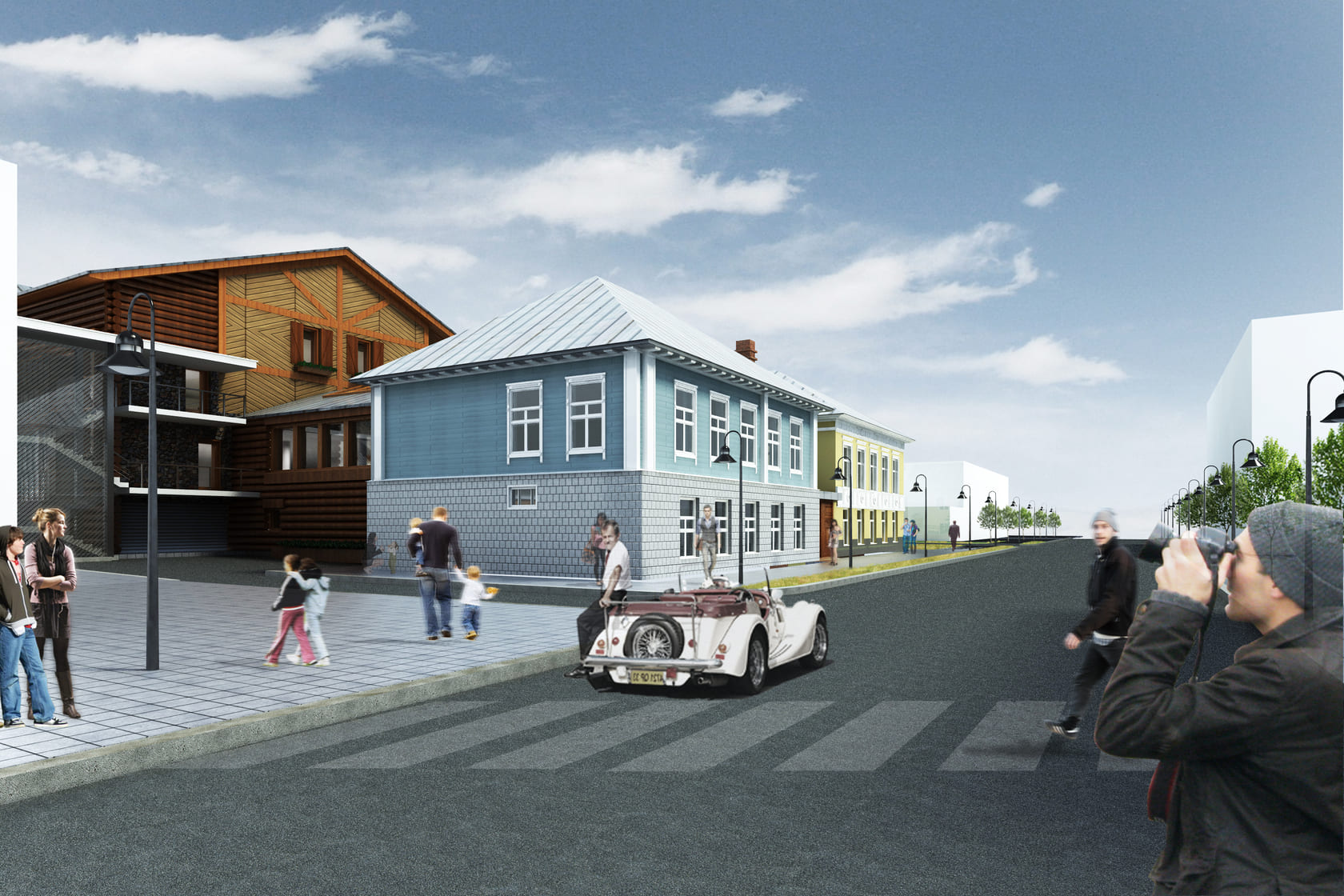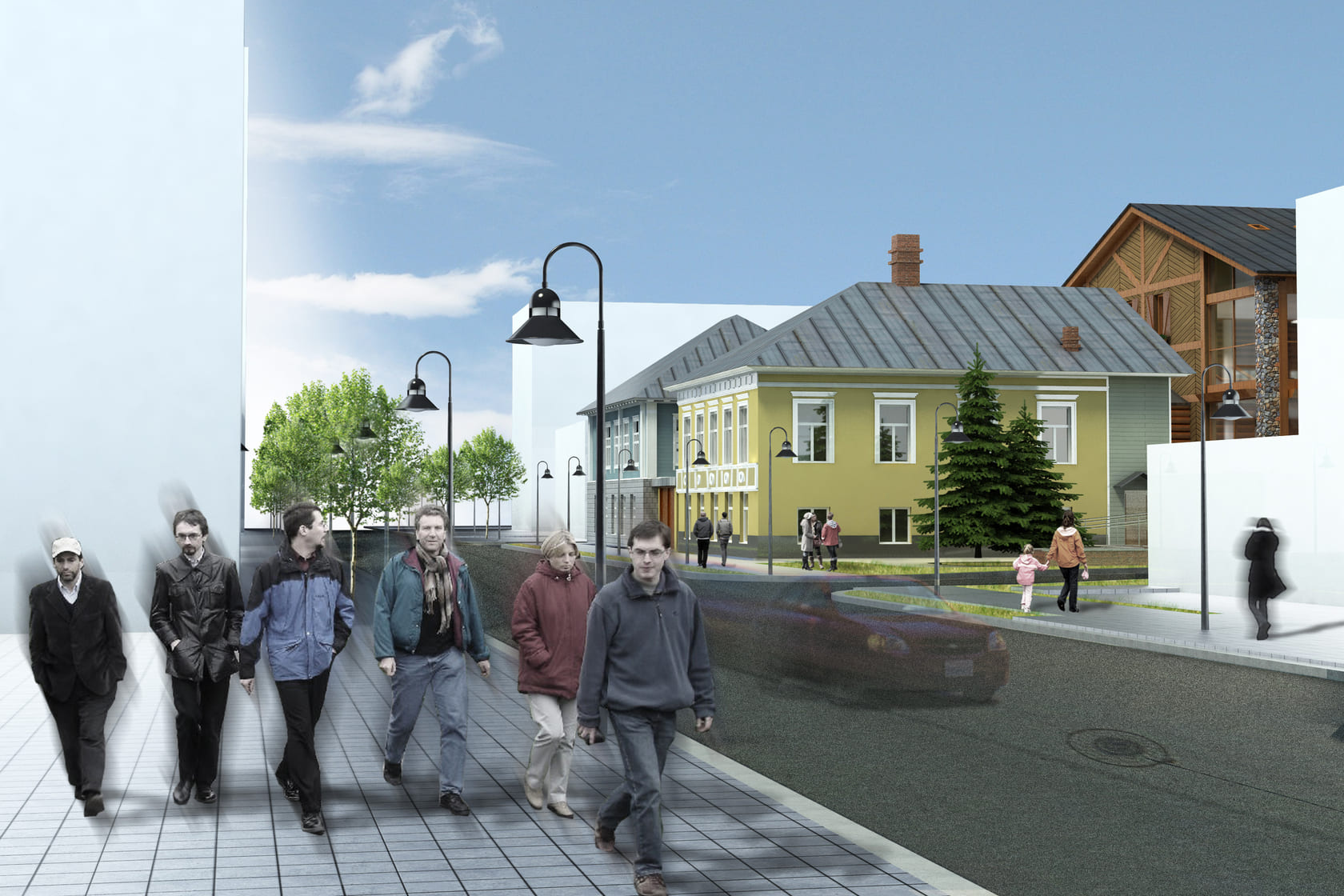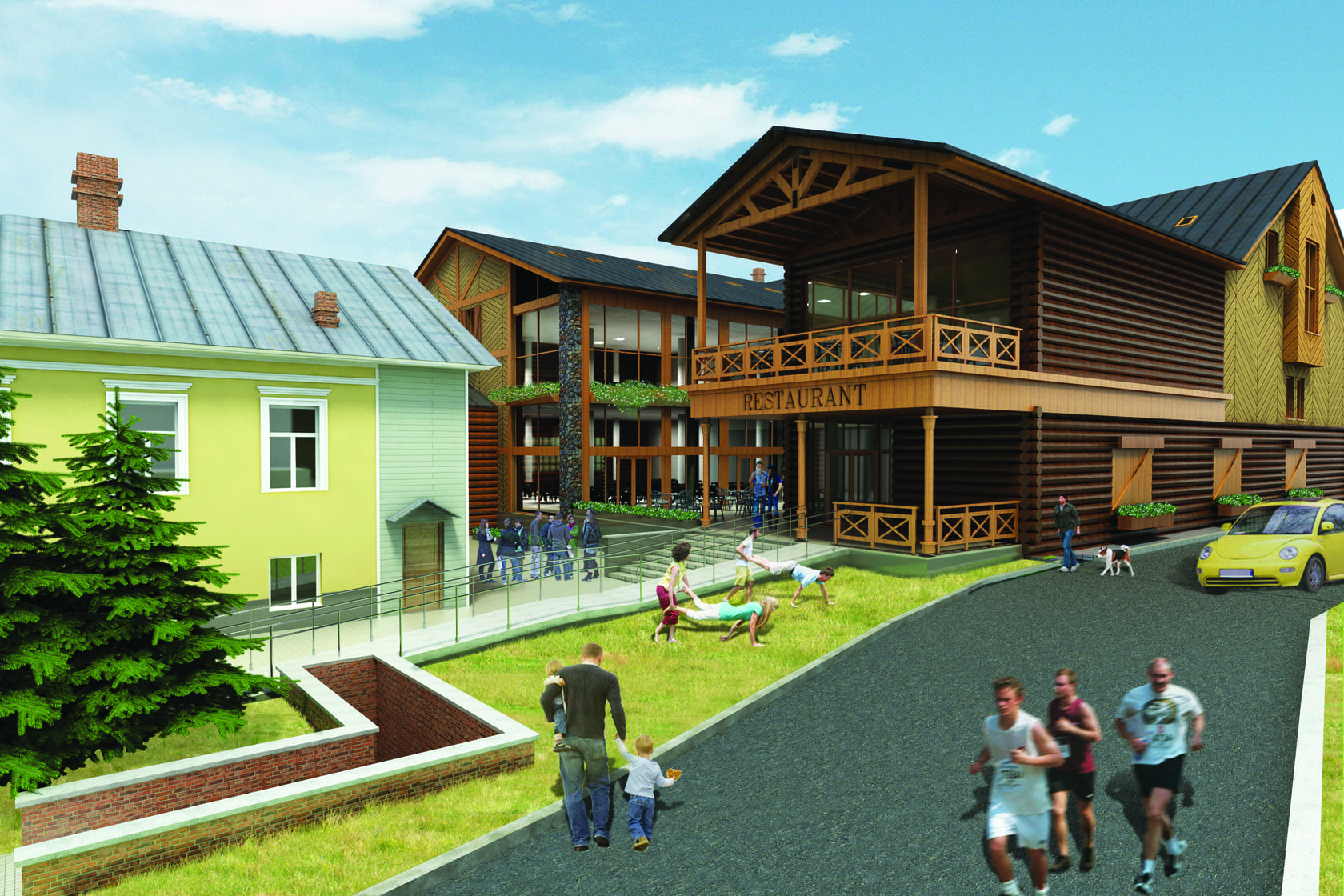 Project Brief
According to the client's idea, the restaurant and recreational facilities is designed in the historical center of Tver, Russia. With an area of 7 500 m2, the REM PRO's team acted as a contractor for providing the recreation center architecture and design services and created a comfortable mixed-use buildings complex with all the infrastructure.
Project Details 
The project developed by our specialists includes a 3-storey building with underground parking under the land. According to the design documents, the new complex includes both a historically preserved stone building with a restored wooden house and the new building solution. This space is designed under the requirements of the city center and complements the surrounding area.
The recreational and restaurant architectural design cannot be called too modern: on the contrary, the planning and detailing of the complex looks traditional, such effect is achieved by the predominance of natural materials in the facade decoration.
Project Outcomes 
Through the efforts of our engineers and architects, we have created an attractive complex for recreation, while maintaining its historical value to the city. The restaurant and recreation complex does not stand out from the overall urban ensemble of Tver and will become a favorite place for citizens.
About REM PRO
We are professionals in architectural and landscape design, master planning and development of any infrastructure, such as roads, water supply, sewerage, and so on.  Upon client's demands, our specialists also qualitatively provide specialized engineering services (e.g. structural design, heating, ventilation and air conditioning, etc.).
Area
Culture and entertainment facilities